EdTech startup launches initiative for students to deal with COVID challenges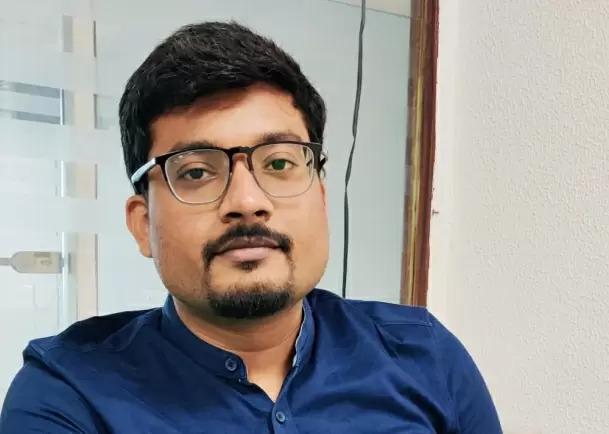 EdTech startup Cymatic held a live Master Class on 'Career Aspirations and Challenges Ahead', led by eminent speaker and Sociology topper, IAS Batch 2019 Vishal Sah.

With this new initiative, Cymatic aims to address the challenges and opportunities for the students in the post pandemic world, and how to deal with the new normal.

The Master Class blended the roles of learning and various stakeholders like parents and teachers, shifting the approach from gatekeeping to enabling. It covered the various limitations that the students face in learning, addressing the several pain points – social media pressure, rising level of competition, growing demotivation and the current setup of our education system.


The discussion focussed on reinforcing learning among students by parents too. Adding to this, Vishal Sah added his several real-life experiences that helped him maintain self-determination and grit, and how he worked upon self-learning, that helped him achieve his targets.
Commenting on the association, Vishal Sah – Sociology topper and having an all India rank of 63, in UPSC 2018 said, "I am glad that Cymatic has taken a stand on this subject which needs our utmost attention in this time period. In the post pandemic world, education is going to be a very challenging journey, with several significant changes, for which we need to gear up our student community and lend them a helping hand.
"I personally feel the role of online education goes beyond the need of the hour. Even tomorrow when I foresee the future of education, I feel there would be a diffusion of physical classrooms plus online education – a give and take between the two systems of education."
Kaushik Saraf, CEO and Founder of Cymatic, a Bihar based startup said, "We are proud to have successfully carried out this initiative on our platform, with the help of our eminent speaker Vishal Sah. And as he explains, the need of the hour is to be well prepared for the future of education, and thus we have started this series of Master Classes, to help boost the morale of students in this rather tense environment. We aim to continue the series, touching upon various subjects and bringing in the expertise of Industry leaders for the students of our country."
Cymatic is currently working with the Bihar government to launch online classroom programmes in villages of the state. Along with this, it is developing an app that meets the needs of the government. Cymatic, with its AI based adaptive learning, is also launching regular e classroom programmes for other boards, including ICSE, CBSE, Bihar, and Jharkhand Boards. – TWL Bureau