AIADMK dismisses Tuticorin party functionary charged with murder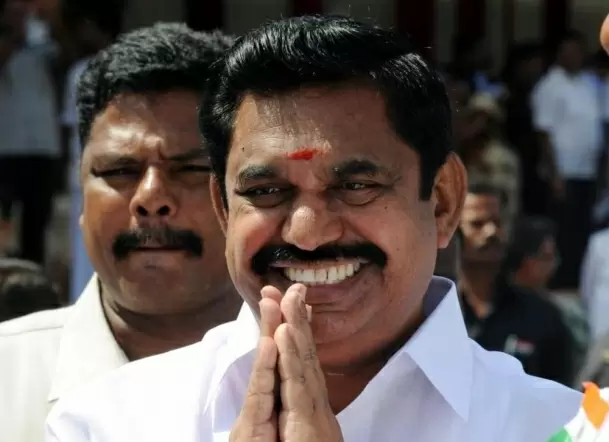 Tamil Nadu's ruling AIADMK on Monday dismissed its Tuticorin party functionary A. Thirumanavel for acting in a manner that brought disrepute to the party.

In a joint statement, party Coordinator and Deputy Chief Minister O. Panneerselvam and Joint Coordinator and Chief Minister K. Palaniswami announced Thirumanavel's dismissal and asked other party cadres not to have any truck with him.

On Monday, Thirumanavel, who was AIADMK's Tuticorin South District Traders Wing Secretary, and another person had surrendered before the local court here in connection with the kidnap and murder case of youth Selvan in the district.


Earlier DMK President M.K.Stalin wondered whether the Tuticorin district is under the police control or under the control of some ruling AIADMK and local police officials.
Condemning the attack on party lawmaker Anitha Radhakrishnan, he said that those who had expressed support to Selvan's family are being threatened to close the murder case.
Noting Harikrishnan, the police official charged in the murder, is yet to be arrested, Stalin demanded that the case be transferred to Crime Branch-Crime Investigation Department (CBCID) and those who had attacked Radhakrishnan be arrested.
Last week, Selvan, who was riding a two-wheeler, was knocked down by a car, and then abducted in it. Later, his body was found.
Selvan's mother S. Elizabeth lodged a complaint and accused policeman Harikrishnan, Thirumanavel and others of the murder.
Following a probe, Thisaiyanvilai police registered a case against Thattarmadam station Inspector Harikrishnan, Thirumanavel and others for kidnap and murder.
The police probe revealed there was a land dispute between Selvan and Thirumanavel. It is alleged Thirumanavel had encroached the land measuring 1.75 acres of Selvan's family.
Selvan's mother had alleged that at Thirumanavel's insistence Harikrishnan registered cases against Selvan and his brothers Panguraj and Peter Raja, and they were beaten up in the police station several times.
According to Elizabeth, a complaint was lodged with the State Human Rights Commission against the police torture. Then, Selvan approached the Madurai Bench of the Madras High Court to complain.
She alleged that angered by this, Harikrishnan planned Selvan's murder with Thirumanavel's help.
Tamil Nadu Police have suspended Harikrishnan and ordered a CB-CID probe. - IANS