Netanyahu expects 'additional countries' to follow UAE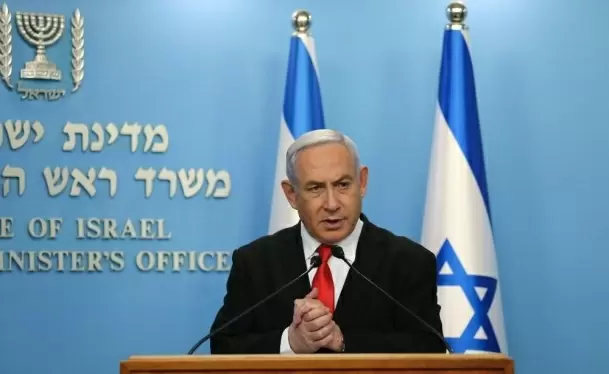 Israeli Prime Minister Benjamin Netanyahu said that he expects "additional countries" to normalize their relations with Israel following last week's announcement of a historic agreement with the United Arab Emirates (UAE) brokered by the US.

In a video statement issued by his office on Sunday, Netanyahu said that the deal, announced on August 13, is a "historic change (that) will also advance peace with the Arab world", reports Xinhua news agency.

He added that "the deal will eventually advance also a peace deal with the Palestinians".


Normalizing relations with Arab countries is a key part of Netanyahu's "peace for peace doctrine", according to which Israel can sign peace accords with the Arab world regardless of the long-stalled peace talks with the Palestinians.
"Under this doctrine, Israel is not required to withdraw from any territory," Netanyahu said in the statement, referring to the Golan Heights, West Bank, and Gaza Strip, which Israel seized in the 1967 Middle East war and has controlled ever since despite international criticism.
But Palestine has slammed the peace agreement, saying it was "disgraceful" and a "blow to the Arab Peace Initiative and the decisions of the Arab and Islamic summits, and an aggression against the Palestinian people".
Chief Palestinian negotiator Saeb Erekat said in a statement on Sunday that the deal "undermines" the possibility of peace and a two-state solution.
The Israel-UAE deal marks the first diplomatic ties between Israel and a Gulf country in 25 years.
The UAE is the third Arab country that has official relations with Israel. - IANS