CBI raids Vijay Mallya's offices, residences
New Delhi/Bengaluru/Panaji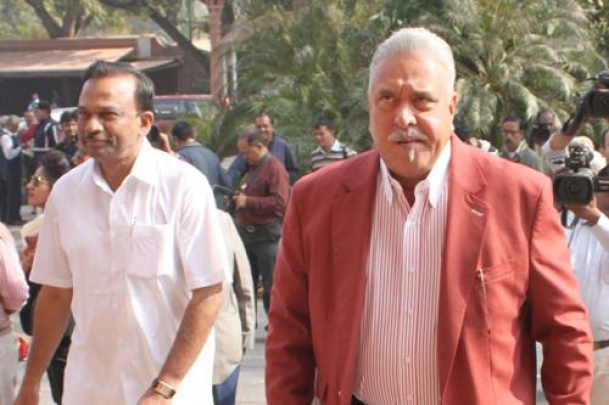 The CBI on Saturday conducted raids at residences and offices of liquor baron Vijay Mallya and his now grounded Kingfisher Airlines in connection with over Rs.900 crore loan to the airline by the IDBI and now declared a non-performing asset (NPA).
The raids were conducted at five places - at offices of Kingfisher Airlines and at the residences of Mallya and others in Bengaluru, Mumbai and near Panaji, said Central Bureau of Investigation officials (CBI).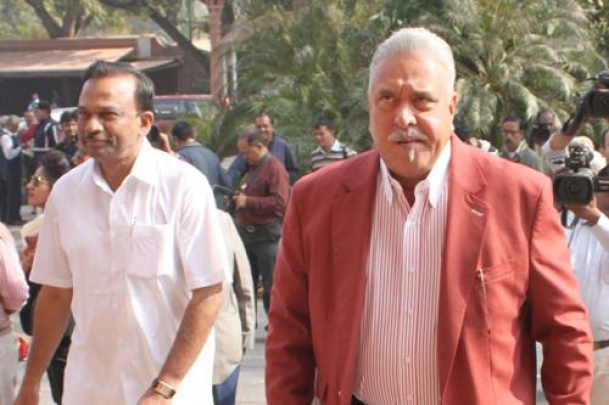 The CBI conducted raids at offices of Kingfisher and residences of liquor baron Vijay Mallya (Photo: IANS)

"The raids are still on at five places of Mallya's offices and residences in Mumbai, Bengaluru and in Goa in a case of allegedly violating banking norms in sanction and disbursement of Rs.900 crore to Kingfisher Airlines," a CBI spokesperson in New Delhi told IANS.
In Goa, a CBI team from Mumbai raided the Kingfisher Villa, Mallya's expansive property in the tony Candolim beach area, located 15 km from Panaji.
The CBI had registered the case against Mallya, Kingfisher Airlines chief finance officer A. Raghunathan and unknown officials of the IDBI for allegedly violating banking norms in sanctions and disbursement of credit limit of over Rs.900 crore.
The loan of Rs.900 crore was advanced by the IDBI bank despite the fact that there was uncertainty about huge loans earlier extended by a consortium of banks to the airlines being paid. Some of the banks in the consortium have already declared Mallya as a "willful defaulter."
Sources said what raised suspicion was the fact that it was the first exposure of the Kingfisher to the bank and the big loan was granted despite negative rating and net worth of the airlines.
While registering the preliminary enquiry in 2014 into the questionable sanction of loan by IDBI, the CBI had said: "There was no need for the bank to take the exposure outside the consortium when already other banks loans were getting stressed."
Mallya's airline has been grounded since October 2012.
A string of Indian banks have an exposure of nearly Rs.7,000 crore in loans to the airline, with the State Bank of India leading with Rs.1,600 crore.The Punjab National Bank, Bank of India and Bank of Baroda have loan exposure in the range of Rs.800 crore, Rs.650 crore and Rs.550 crore. - IANS