Was Rakesh Maria promoted or 'removed'?
Quaid Najmi
&nbsp | &nbspMumbai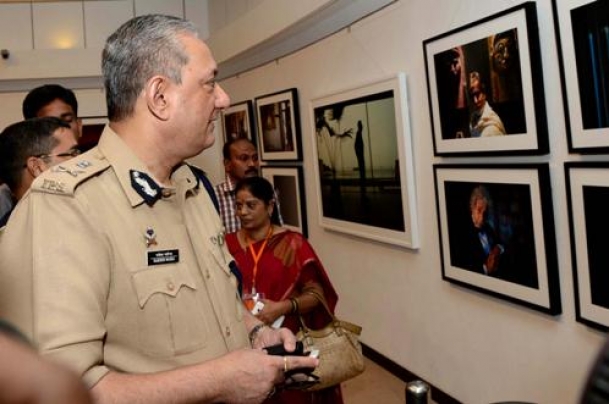 Barely 10 hours after he victoriously announced major developments in the sensational Sheena Bora murder probe, high-profile Mumbai Police Commissioner Rakesh Maria suddenly found himself promoted as the DGP-Home Guards.
He was replaced by another equally fine IPS officer, Javed Ahmed, and the city police commissioner's post was upgraded from Additional DG rank to DGP rank.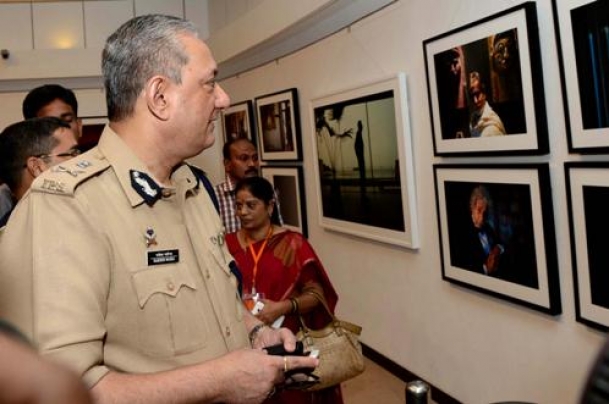 Speculation is rife that Maria has been shifted from his post over his handling of the Sheena Bora murder probe (Photo: IANS)

Coming as it did just 22 days before Maria's scheduled term was to expire Sep 30, the unexpected promotion set tongues wagging across the political establishment, with uncomfortable questions like whether he was actually 'removed'.
Maharashtra Additional Chief Secretary (Home) K.P. Bakshi took pains to explain that there was 'no politics', nor were the changes linked to the ongoing probe into the Sheena Bora murder case.
"Such changes don't take place overnight. This matter was being discussed for two-three weeks and it has been effected now," Bakshi told mediapersons.
He attributed the change of guard to the upcoming festival season of Ganeshotsav and Bakr Eid, since a reshuffle at that point would not have given the new incumbent sufficient time to settle down to the awesome responsibilities.
It was later clarified that Maria would continue handling the Sheena Bora murder probe.
Though officials remain tightlipped, speculation is rife that the move may have been prompted reportedly by what some see as Maria's inept handling of the Sheena Bora murder probe.
Some Bharatiya Janata Party politicians have also alleged that media-friendly Maria was 'close' to former television tycoon Peter Mukerjea, who is married to Sheena Bora's mother, Indrani Mukerjea.
The official version of giving any incumbent time to settle down before the upcoming Ganeshotsav festival failed to pass muster since the 10-day fest would have been over within Maria's tenure, ending Sep. 30.
In the past few days, doubts were expressed whether he was going soft on Peter Mukerjea, who had been questioned several times since the case first broke out on Aug. 25 with the arrest of his second wife, Indrani Mukerjea.
Probably dropping a hint, the new Police Commissioner Ahmed proclaimed that the Sheena murder probe would be conducted "professionally" from all angles.
Speculation was rife in official circles that a major 'breakthrough' was expected in the case with Mukerjea's sustained and repeated grilling, several times by Maria himself.
Maria's hands-on approach in the the case - especially his meticulous personal interrogation of the three prime accused and quizzing others for hours - raised eyebrows and even became the butt of jokes by some senior politicians, including Chief Minister Devendra Fadnavis.
Was the "breakthrough" expected after the police completed the criminal angle and started poring into the financial and property transactions of the accused, is the unanswered question.
The gossip mill has also been grinding furiously over the possibility of some big political names expected to tumble out from the financial and property tangles that were being unraveled.
After all, it is no secret that both Peter and Indrani were considered close to some major political players in the early 2000s when they were in the thick of launching their television channel businesses.
Another nagging doubt is whether Maria's sudden 'elevation' to DGP post was linked to his meeting last year with former IPL chief Lalit Modi, which was revealed in June this year.
Not only was he asked to provide an explanation, Fadnavis had even ordered the department to submit a report on the duo's meeting as it has been a politically sensitive issue for the BJP.
Fortunately, the exchange of seats in the two critical posts were carried out peacefully and amicably - and the show is expected to go on as usual. - IANS