Indrani, driver sent to judicial custody for 14 days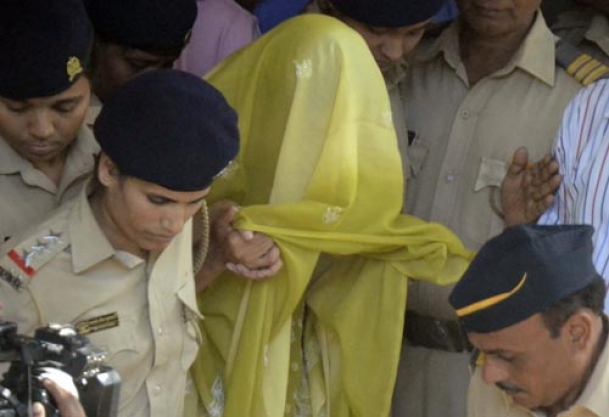 A court here on Monday sent Indrani Mukherjea and her former driver Shyamvar Rai, both prime accused in the murder of Sheena Bora, to judicial custody for 14 days.
The third co-accused, Sanjeev Khanna, Indrani's former husband, has been taken to Kolkata for further investigation, police told the court.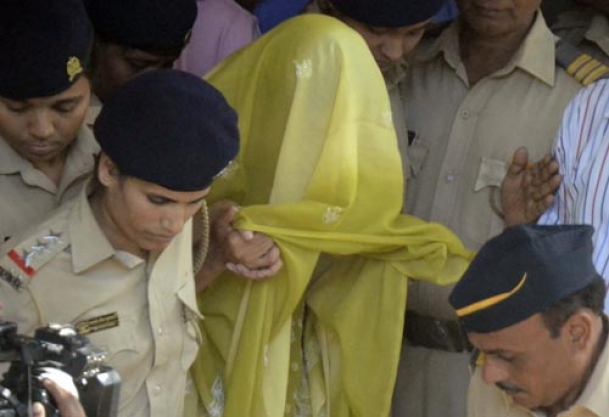 Indrani Mukherjea, suspected accused in Sheena Bora murder case, was produced at a Mumbai Court today (Photo: IANS)

Indrani, mother of Sheena Bora, and Rai were produced before the Bandra magistrate's court at the end of their police custody on Monday. They were sent to judicial custody till September 21.
Khanna was produced before a magistrate's court in Kolkata, where he was first arrested on August 26, since his police remand ended in Mumbai.
In the remand application in the Bandra magistrate court, police said they wanted to investigate the email exchange between Indrani and Khanna pertaining to the 2012 murder.
Indrani, Khanna and the driver are accused of killing Sheena Bora, setting her on fire and dumping the remains in a forested part of Raigad, near Mumbai. - IANS