Lalit Modi now drags Varun Gandhi into row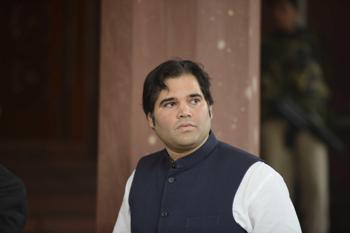 Former IPL chief Lalit Modi has claimed that Bharatiya Janata Party (BJP) MP Varun Gandhi met him in London "a few years ago" and offered to "settle everything" with Congress president Sonia Gandhi.
Though Varun Gandhi accepted meeting Lalit Modi, he denied having struck any kind of deal between them.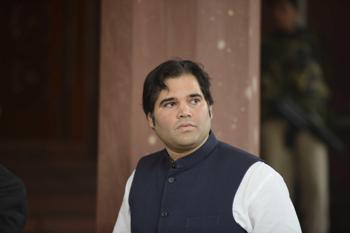 The BJP has come out in support of Varun and have dismissed the allegations against him (Photo: IANS)
"Varun-ji met Lalit Modi in London along with Bharatpur, Rajasthan, MLA Jagat Singh three years ago. He was in London and the meeting was only a chance. There was no any kind of deal or discussion over his help," an aide to Varun Gandhi told IANS, requesting anonymity.
Lalit Modi on late Tuesday alleged in a series of tweets that Varun Gandhi met him and offered to settle everything.
"@varungandhi80 came to see me at my house a few years ago and said he can settle everything in @INCIndia with his aunt," Modi tweeted.
"He wanted me to meet her sister from Italy. I heard him next I heard from our common friend who introduced us that auntie wants 60 million dollars. Told them whaaaat are u nuts go HKG a kite. Can he deny that. I hope he does," Modi posted on Twitter.
In another tweet, he clarified: "The auntie he refers to is #soniagandhi. The sister is #soniagandhi sister - just for clarity."
"Please clarify @varungandhi80 did u or did u not come to my house in London. Whilst staying at the Ritz hotel in London a few years ago," said another of his tweets.
The BJP came in support of Varun.
"The whole world knows that the families of Rahul Gandhi and Varun Gandhi are separate, party wise and ideology wise," BJP spokesperson Shahnawaz Hussain told media on Wednesday. - IANS