Sania named UN Women's goodwill ambassador for S Asia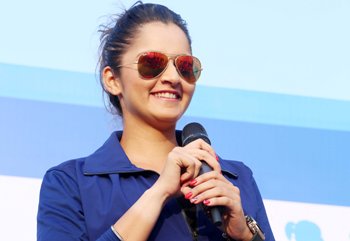 UN Women, the United Nations organization dedicated to gender equality and women's empowerment, has appointed Indian tennis ace Sania Mirza as the goodwill ambassador for South Asia.
Sania, India's most successful women's tennis player and the first Indian to break into the World Tennis Association's top 50 rankings, is the first South Asian woman to be appointed as the goodwill ambassador in the organization's history.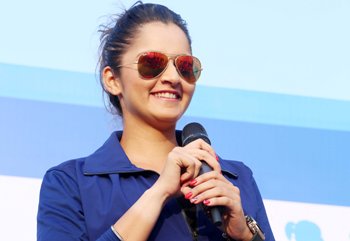 UN Women lauded Sania Mirza for being a role model for girls in India and all over the world (Photo: Indian Photo Agency)
"She has been a role model to many children, including girls to break barriers and strive for their goals in life and career choices. She has used the spotlight on her professional success to highlight social issues that are of concern for many Indians, speaking out on issues such as the need to halt the practice of female feticide and the decreasing sex ratio in India," said a statement by UN Women.
"Sania Mirza has been a role model for girls in India and all over the world. We are pleased and honoured to have such a dynamic woman as our Goodwill Ambassador for South Asia," stated Lakshmi Puri, assistant secretary general of the United Nations and deputy executive director of UN Women.
"It is an honour to serve UN Women as the Goodwill Ambassador for South Asia. It inspires me to work harder towards a level playing field for women. Gender equity in sports as well as using sports to advocate for gender equality in communities is essential," said Sania.
"Equality depends on each and all of us. From the government that changes its laws, to the company that advances equal pay and equal opportunity, to the mother and father who teach their daughter and son that all human beings should be treated equally, to the athletes who demonstrate equality and excellence," added the tennis star.
"Sania has been a role model for girls and women of India, and her appointment as UN Goodwill Ambassador is a moment of pride for the country. As the custodians of the nation, the government's constant endeavor will be provide the right opportunities and environment so that other girls can emulate Sania's success and bring glory to the country," said Union Youth Affairs and Sports Minister Sarbananda Sonowal. - IANS