Modi will never bring black money to India: Sharad Yadav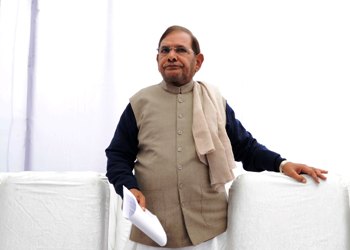 JD-U president Sharad Yadav Friday said the BJP government led by Prime Minister Narendra Modi is betraying the people and the country on the issue of bringing black money stashed abroad as he will never bring it back.
"BJP has no intention to bring back the black money from foreign banks," the Janata Dal-United (JD-U) president told reporters here.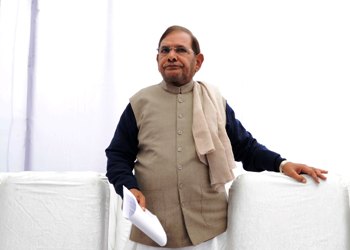 JD-U chief Sharad Yadav sys BJP will never bring back black money to India (Photo: Indian Photo Agency)
He said black money will never return to India, the Bharatiya Janata Party (BJP) and Modi are fooling people and they also know it.
Yadav, who visited Patna to meet JD-U leaders and workers, said there was a big game behind BJP's promises made during the 2014 Lok Sabha election to bring back black money.
"BJP had spent hundreds of crores (of rupees) on election campaign during the Lok Sabha polls, how can it (BJP) bring back black money," he asked.
"BJP and Modi have failed to fulfil their promises to bring back black money soon after coming to power," he said.
Yadav said the central government move to disclose names of those having money in foreign banks is an eyewash. - IANS