10-year-old boy becomes Hyderabad top cop for a day (with video)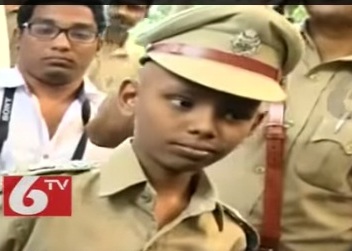 Ten-year-old Sadiq, who is undergoing treatment for blood cancer, wanted to become a police officer and an NGO 'Make a Wish Foundation' made the dream come true for the child by joining hands with Hyderabad police.

On Wednesday, he played the role of Hyderabad police commissioner for a day. Sadiq arrived at the commissioner's office dressed in full police uniform.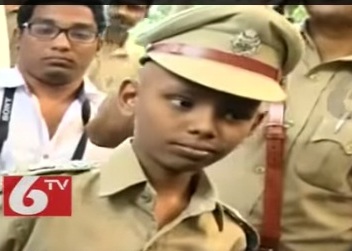 A video grab from 6 TV footage showing Sadiq arriving at the police commissioner's office dressed in uniform
He was given guard of honor and given the commissioner's seat. He signed some papers and later addressed the media.

Hyderabad police M Mahender Reddy, who had agreed for the arrangement as a social cause, wished the child a speedy recovery.

The boy, a resident of Karimnagar, has relatives working in the police department, which made him aspire to join the force. – TWL Bureau