TNSA sailors create history at the Asian Games
Shantha Ravikumar
&nbsp | &nbspChennai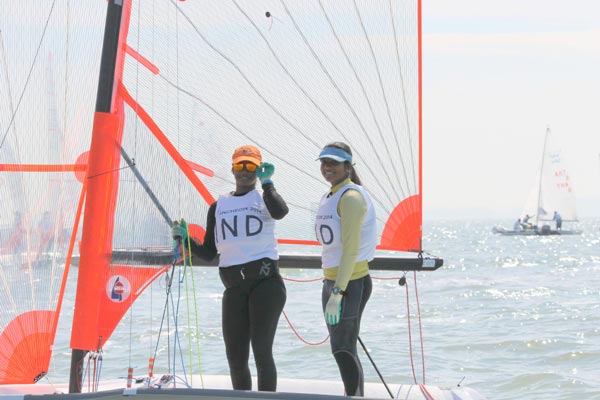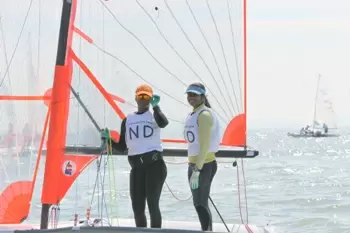 Varsha Gautham and Aishwarya Neduchezian in action at Incheon Asian Games
Varsha Gautham and Aishwarya Neduchezian scripted a piece of sailing history in the Incheon Asian Games today becoming the first Indian women to win a Bronze medal for the country in sailing at the Asian Games.
Varsha Gautham, 16, also made it to the history books by becoming the youngest athlete from India to win a medal at this Asian Games.
Today the final two races of the series of 12 were held and the Indian 29er sailors signed off in style with a win and a second position. The Bronze medal was already a certainty at the end of 10 races, given their lead over the 4th position and today's races were an official wrap-up.
The medal winning performance has come with a lot of hard work and determination besides their obvious talent.

The two sailors have, with complete support from their parents, opted for home schooling and devoted prime time to sailing and physical fitness.
Aishwarya, who is 18 years old, is now in MOP Vaishnav College and receives full support from her college, while Varsha has completed class ten with 82 percent marks
The team is now looking forward to qualifying for the Olympic 2016 in the 49er FX Class, which is the Olympic Women's Skiff class.
Aishwarya is supported by the Tamil Nadu State Government under the Elite Sports Person Scholarship, while Varsha is in the Champion Development Scheme of the Sports Development Authority of Tamil Nadu. Varsha is also supported by the National Sports Development Fund.