Is Sri Lanka witnessing ethnic cleansing Part II?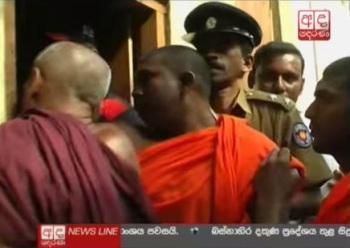 The Bodu Bala Sena, a radical Buddhist outfit in Sri Lanka that has been unleashing violence against the country's minority Muslims, is alleged to be operating with the blessings of Sri Lankan President Mahinda Rajapaksa, a Sinhalese supremacist, whose government earlier targeted the Tamil population and killed thousands of people during a genocidal war.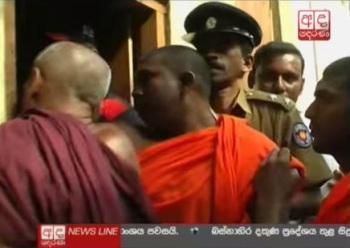 A video grab from a Sinhala channel of a Buddhist mob attacking a church in Sri Lanka
Rajapaksa is facing an international investigation that is examining the charges of war crimes against him.
Reporting on the Buddhist mob violence against Muslims in Sri Lanka, the CNN stated that opposition leader Mangala Samaraweera "believed that Bodu Bala Sena has the tacit support of the Rajapaksa government, a view shared by many Sri Lankans."
CNN also spoke to Rauff Hakeem, union minister and leader of a Muslim political party, who told CNN that "he was weighing his party's future in the government."
Even in March, TV channels had aired shocking videos of Buddhist mobs targeting mosques and attacking a Christian church as the police stood as mute spectators (See Video).
The police inaction against BBS members is seen as a direct evidence of Rajapaksa's hand in the orgy of violence against Sri Lankan Muslims.
Political parties in Tamil Nadu have condemned the attacks against the Muslims, many of whom have Tamil links. – TWL Bureau