Media ad fuels 'Marathi-Gujarati' row in Mumbai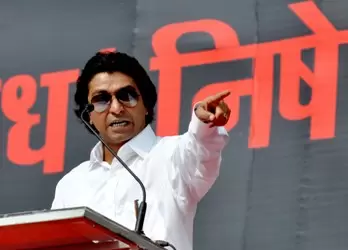 The BEST has started withdrawing from its fleet of city buses a Gujarati newspaper's advertisement glorifying Gujaratis, following objections from the Maharashtra Navnirman Sena.
"We have started removing the advertisements... These ads were released through a contractor for about 200 buses in all 26 depots. They (ads) will be removed over the next few days," a senior official said Saturday.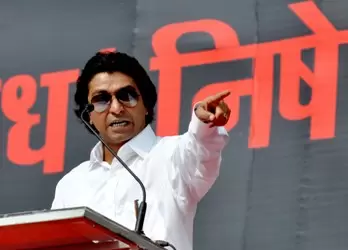 Maharashtra Navnirman Sena (MNS) leader Raj Thackeray (Photo: Indian Photo Agency)
The MNS took umbrage at the ads by Gujarat-based Sandesh Newspapers Ltd, heralding its new Mumbai edition in Gujarati, "Sandesh".
The ad said: "Who is responsible for Mumbai's financial and intellectual development? We Gujaratis..."
An MNS leader said the Gujaratis' financial contribution to Mumbai's growth was true to an extent but the city's intellectual development came from stalwarts like late Bal Thackeray and Jagannath Shankerseth.
He said the ads hurt the sentiments of Mumbaikars and demanded their immediate withdrawal.
Defending the ad, Sandesh Newspapers Ltd managing director Parthiv Patel said it only spoke about the achievements of Gujaratis living in Mumbai.
This is the second time within a fortnight that Gujarati-Marathi relations have come to the fore in Mumbai.
On May 1, the Gujarati community was targeted in an editorial in the Shiv Sena mouthpiece Saamana. Later, party leaders, including Uddhav Thackeray and Aditya Thackeray, expressed regrets over it.
The editorial asked whether Gujaratis, who support BJP's prime ministerial candidate Narendra Modi, would rally behind the Shiv Sena-led Grand Alliance in the 2014 state election. - IANS