Sharad to campaign for Kejriwal in Varanasi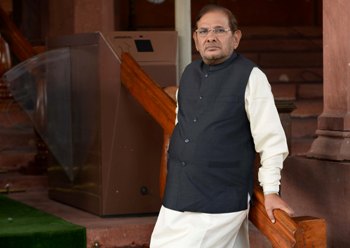 Janata Dal-United president Sharad Yadav Monday said he will campaign for AAP leader Arvind Kejriwal who is challenging BJP's prime ministerial candidate Narendra Modi in Varanasi.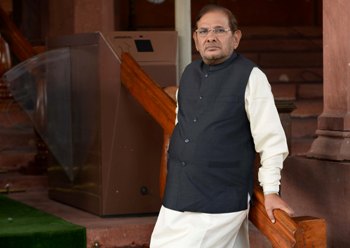 Sharad Yadav said there are no differences in the party over support to Kejriwal (Photo: Indian Photo Agency)
"I am leaving for Varanasi this afternoon," Yadav told the media. He said his party had decided to support Kejriwal. "There are no differences in the party over this."
Two days ago after JD-U spokesperson K.C. Tyagi announced the party's support to Kejriwal, differences surfaced in the party, with Bihar JD-U president Vashsisht Narain Singh said no one will campaign for the AAP.
Sharad Yadav also questioned Modi's criticism of the Election Commission.
"This should be criticized by all as the Election Commission is a constitutional authority. It cannot be challenged by anyone," he said, and added that the attack betrayed Modi's desperation. - IANS