Tamil Nadu has outperformed Gujarat: Study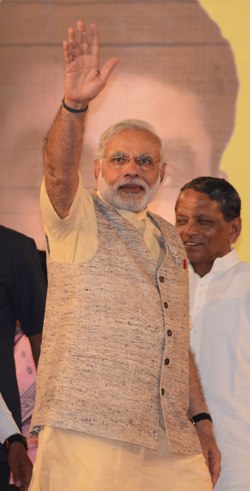 At a time when the Gujarat model of development is garnering much attention after the BJP announced Gujarat Chief Minister Narendra Modi as its Prime Ministerial candidate, a study published in the recent issue of 'Economic and Political Weekly' (EPW), observes that "Tamil Nadu has outperformed Gujarat in almost all development indicators, though Gujarat was ahead of Tamil Nadu in many indicators, including growth rate, in the early 1990s."
In Tamil Nadu, the Dravidian parties, DMK and AIADMK have ruled the State since 1967, when the DMK first captured power and its founder C N Annadurai became Chief Minister of the State.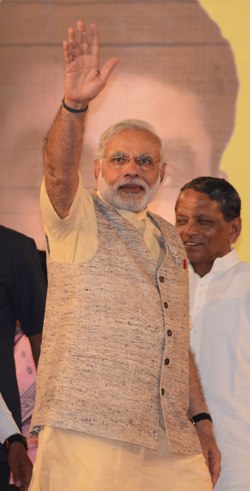 The study, which may not please Modi supporters, states that Tamil Nadu has outperformed Gujarat in almost all development indicators (Photo: Indian Photo Agency)
The article, 'A Comparison of Developmental Outcomes in Gujarat and Tamil Nadu' by Kalaiyarasan A, who is doing his PhD at the Centre for the Study of Regional Development, Jawaharlal Nehru University, New Delhi, has drawn these conclusions following a comparison between the two States on various development indicators.
In its concluding remarks, the article states: "The analysis clearly shows that high economic growth in Tamil Nadu has been accompanied by improvements in health, education, and nutrition compared to Gujarat. The rate of poverty reduction has been much higher in Tamil Nadu than Gujarat in the last two decades.
"The fruits of two decades of economic growth are more widely shared in Tamil Nadu as socially and religiously marginal groups have performed much better in various development indicators than Gujarat.
"In other words, Tamil Nadu has outperformed Gujarat in almost all development indicators, though Gujarat was ahead of Tamil Nadu in many indicators, including growth rate, in the early 1990s.
"Unlike Kerala, Tamil Nadu did not have any historical advantage. It shares the same plane of high economic growth with Gujarat, but it has delivered better development outcomes.
"That is to say, in comparison to Gujarat, Tamil Nadu has done better not just in the level of indicators, but also the rate of change in the indicators – a standard suggested by Bhagwati and Panagariya for any comparison between states.
"The reasons for the relative success of Tamil Nadu can be attributed to certain "universalist" social policies such as the PDS, mid-day meals, and a public health infrastructure that the state has introduced and implemented efficiently."
The findings of the study are bound to add ammunition to Modi baiters who have debunked the 'Gujarat model of development' theory. – TWL Bureau