98 lakh people have joined AAP, says party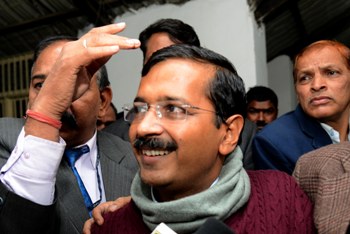 Ninety-eight lakh people have become members of the Aam Aadmi Party (AAP) and registration will be open till the Lok Sabha polls, party leader Gopal Rai said here Monday.
"Till Jan 26, a total of 98 lakh people have joined the party from all over the country," Rai said at a press conference at the party office here.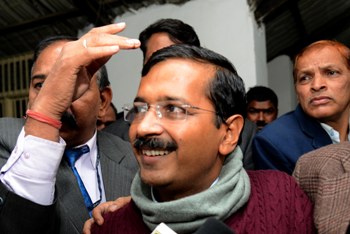 Kejriwal's AAP is attracting new members (Photo: Indian Photo Agency)
Giving the break-up, he said 76 lakh joined the party through the form registration service, seven lakh through the online service, five lakh through SMS and 10 lakh by giving "missed calls" on AAP phone.
The AAP launched the free membership drive earlier this month, targeting one crore members by Jan 26.
Rai said that during the "Main Bhi Aam Aadmi" (I am also a common man) drive, many people also illegally became members, but their names were later scrutinised and removed.
"A separate team has been constituted to look after the illegal membership registrations and take initiatives to curb such activities," said Rai.
On the AAP's first list of candidates for the Lok Sabha elections, party national secretary Pankaj Gupta said as the AAP has till now received around 5,000 forms from 250 constituencies, the verification process was taking time, thereby delaying the release of the candidates' list.
Since Dec 13, around Rs.7 crore have been collected by the party as donations from people, Gupta said.
"From the Delhi assembly elections till now, the popularity of the AAP has increased, and the party is sure of a good performance in the Lok Sabha polls," he said. - IANS