Kejriwal says incredible response to anti-corruption helpline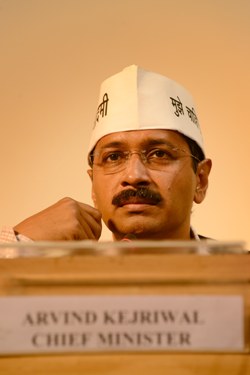 Pleased as punch: Arvind Kejriwal
Delhi government's anti-corruption helpline Thursday received "incredible response" with almost 4,000 calls within a few hours of it being launched, Chief Minister Arvind Kejriwal said.

"Till 3 p.m., we received 3,904 calls. We did not except such a huge response," Kejriwal told the media.
However, due the deluge of calls, only 824 calls could be responded to, he said.
Of the calls, 53 were of serious corruption cases, he added.
Kejriwal said people have conducted "quality" sting operations for which he congratulated them.
He said 38 people agreed to conduct sting operations. - IANS