Khobragade's father threatens hunger strike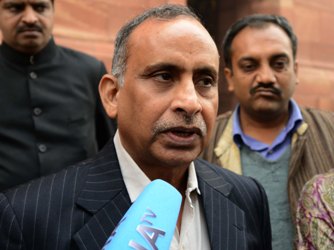 Uttam Khobragade, a former Maharashtra bureaucrat and father of India's deputy consul general in New York Devyani Khobragade, Thursday threatened to launch a hunger strike if his daughter is denied justice in the US.
"I will wait for the developments and go to New Delhi next week. I shall try to meet Prime Minister Manmohan Singh and UPA chairperson Sonia Gandhi. But if my daughter does not get justice, I plan to launch a hunger strike," Khobragade told IANS.
The 39-year-old Devyani Khobragade was strip-searched, cavity-searched and swabbed for DNA after her arrest in New York on charges of visa fraud and underpaying her house maid. She was confined with criminals before being released on a $250,000 bail.
Uttam Khobragade Thursday reiterated that Devyani has been falsely implicated in the US and demanded that all charges against her be dropped.
He criticised US federal prosecutor Preet Bharara's remarks that the Indian legal process was meant to "silence" Devyani's maid. Uttam Khobragade said this was a "blatant attack on the Indian judiciary".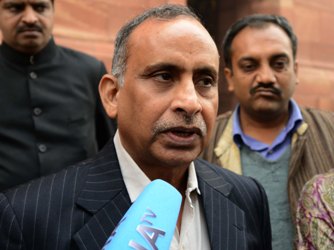 Devyani's father Uttam Khobragade plans to launch a hunger strike to demand justice for his daughter (Photo: Indian Photo Agency)
"What does this mean? It says that the Indian courts were trying to silence the witness. Is it not a serious criminal contempt of court? I appeal to the Supreme Court to take cognizance of this utterance by Bharara which is nothing short of scandalising the Indian judicial system," Khobragade said.
"The US must withdraw all charges against my daughter. If we cannot get this done and withdraw all criminal charges against her and her honour restored, I shall simply go on a hunger strike," Khobragade said.
Devyani has pleaded not guilty in a federal court in New York.
Meanwhile, the Republican Party of India Thursday burnt the US flag at the Chhatrapati Shivaji Terminus in Mumbai to protest the incident. - IANS