Nominate for Wipro – Nature Forever Society Sparrow Awards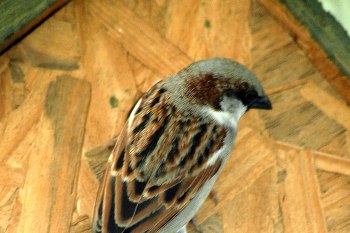 Nature Forever Society (NFS), a nature conservation organization, has invited nominations for the Wipro – Nature Forever Society Sparrow Awards 2014.
NFS launched the awards three years ago to honour and reward those who quietly devote their lives to improve and nurture nature.
"Work being done on conservation of wildlife, conservation of resources, innovative green technology, advocacy and issues related to all aspect of environment are considered for the award," an NFS press release said.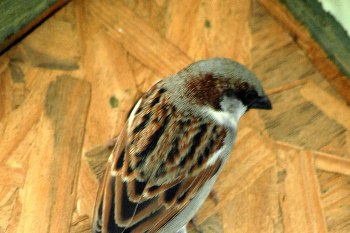 NNFS, which is working in the field of sparrow conservation, has instituted an annual award for green heroes
Nature Forever Society is keen to hear about anyone worthy of recognition; regardless of levels of skill, qualifications or background.
The only criterion is that nominees must have made an outstanding, innovative and inspirational effort towards conserving, sustaining, protecting, and enhancing the environment and should not be professional conservationists or conservation organisation.
Each winner of Wipro- Nature Forever Society Sparrow Award for the year 2014 will receive support of Rs 50,000/- towards their future work.
Mohammed Dilawar of Nature Forever Society says "Launching the Sparrow Awards on the 117th anniversary of the birth of Dr. Sálim Ali was a conscious decision. He made bird watching accessible and popular to all citizens.
"As a humble tribute to Dr. Sálim Ali, the Wipro – Nature Forever Society Sparrow Awards aims to continue his work inspiring others to join the conservation movement of India."
Dr. Sálim Ali popularly known as the as the "birdman of India" is one of the greatest ornithologists, conservationist and naturalists of all time. He was one of the very first scientists to carry out systematic bird surveys in India and abroad.
He worked all his life undertaking systematic bird surveys, his personal influence led to the creation of Bharatpur bird sanctuary (Keoladeo National Park) and prevent the destruction of what is now the Silent Valley National Park.
His work and books were instrumental in making bird watching popular in India. He was awarded India's second highest civilian honour, the Padma Vibhushan in 1976.
Registrations begin on 12 Nov 2013. The deadline for submission is February 15, 2014.
Submission form: http://www.sparrowawards.natureforever.org - TWL Bureau