Vivek Oberoi, Lara Dutta join road safety campaign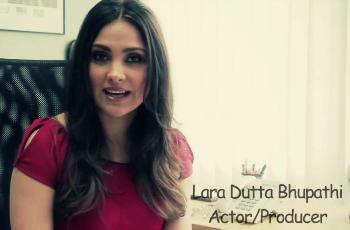 Actors Vivek Oberoi, Lara Dutta, Kunal Kapoor and filmmaker Nagesh Kukunoor have joined a campaign to educate people about safety on Delhi and NCR roads.
The celebrities have become part of "CineArt Steer to Safety" launched by PVR Nest and leading tyre company Michelin India.
Various surveys have revealed that a distraction of a mere 1-10 seconds is all it takes for a major road accident whether it is talking on the phone while driving, drinking and driving, wrong overtaking or jumping the red light.
All four celebrities have shot for a video where they say: "I donate 10 seconds of my life to you and responsible road behaviour."
The two-minute video sensitising people on road safety was launched Tuesday in the presence of Minister of State for Human Resource Development Shashi Tharoor and French Ambassador Francois Richier.
"We are extremely happy to partner with an organization like Michelin India to create education and action on this very important issue," said Ajay Bijli, CMD, PVR Cinemas.
"As a film exhibition company, we will provide the best possible outreach to the original films that the students will make during this campaign through our 383 screens in 38 cities country wide," he added.
The campaign will partner with 100,000 students from 100 Delhi-NCR schools, youth organisations and over 30 national and international road safety federations. - IANS