Cartoonist Aseem Trivedi to take up Tamil genocide issue
P C Vinoj Kumar
&nbsp | &nbspChennai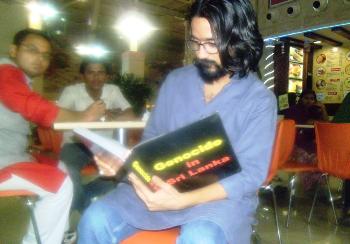 Anti-corruption activist and political cartoonist Aseem Trivedi has lent his support to Sri Lankan Tamils, who are living in hostile conditions under a Sinhalese racist government that massacred an estimated 1 lakh Tamils during the last stages of the 3-decade long civil war with the Tamil rebels that ended in May 2009.

Aseem said he is convinced that what took place in Sri Lanka was genocide and his mission now is to create awareness on the issue among North Indians.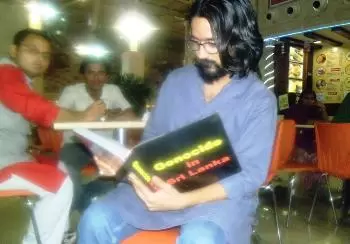 Aseem Trivedi: A new voice for the Tamil cause
For this purpose, he has joined hands with Chennai based activist Srinivas Tiwari and Bihar MLA Som Prakash Singh.

He said he is planning to do a series of paintings and cartoons on the Tamil genocide and take the message across India.

Aseem is likely to visit Chennai soon with Som Prakash Singh to take matters forward.

Som Prakash Singh has already been to Chennai earlier to take part in pro-Tamil meetings and is a familiar figure in Tamil circles.

He was in the city recently to express solidarity with college students, who were on an agitation in support of Eelam, a separate country for Tamils of Sri Lanka.

Talking about the trio's plans, Srinivas said the team had a 10-point demand that included many socio-economic issues facing the nation, besides foreign policy failure of the UPA government, the agrarian crisis, threat of internet censorship, and the Chinese security threat.