Sailing gets a boost in Tamil Nadu with CM's gesture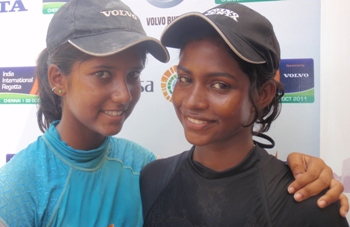 A promising sailor from Tamil Nadu, 17-year-old Aishwarya Nedunchezhian has received the 'Elite Sportsperson Scholarship' from Chief Minister J Jayalalithaa.
Aishwarya, who has won medals in premier international events, is the first sailor to receive the scholarship.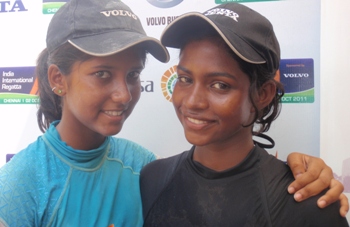 Aishwarya and Varsha are aiming to qualify for the 2016 Olympics
Tamil Nadu Sailing Association (TNSA) that has been nurturing the talents of young sailors is delighted with the positive development.

"In one stroke, the CM has given support to a deserving young girl sailor, recognized sailing as one of the major disciplines deserving of such support and vindicated TNSA's earnest efforts in developing this sport in Tamil Nadu," said Shantha Ravikumar of TNSA.
TNSA has produced several champions and many have won international medals. Aishwarya has been one of TNSA's star performers and she along with Varsha Gautham won the silver in the Gulf International Regatta, where the other pair of 29er sailors from TNSA, K C Ganapathy and Varun Thakkar won the Gold.
According to Shantha, all the four young sailors have been training hard six days a week for nearly 2 years now and their immediate plans are to participate and win medals in the Asian Sailing Championship and the Asian Games.
Soon after they will migrate to the Olympic classes 49er (Men) and 49erFX (Women) and train with an aim to qualify for the 2016 Olympics and target podium finishes in the 2020 Olympic Games, she said. – TWL Bureau