Deepika cleavage issue: Dumbing down of social media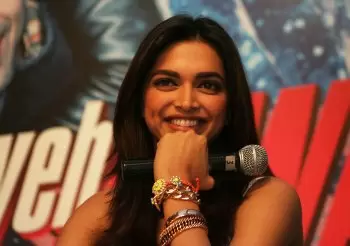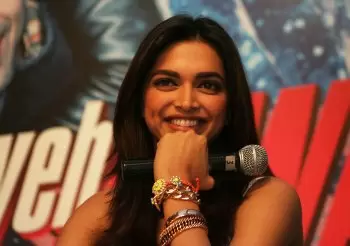 Deepika Padukone (Photo: India Photo Agency)
A top actress and a leading newspaper get into an argument over the propriety - or the lack of it – of a video showing the actress's cleavage.
Deepika Padukone, the concerned actress, lashes out on twitter, 'YES! I am a Woman. I have breasts AND a cleavage! You got a problem!!??' In another tweet she said, 'Dont talk about Woman's Empowerment when YOU don't know how to RESPECT Women!'
It became a hot topic on social media. The newspaper, a part of the Times of India Group, came under fire. The paper didn't flinch but hit back stating, "When you are a public figure and you go out to a press event, you are bound to be dissected from your chipped nail polish to your repeated shoes.
"If admiring and focussing on a woman's assets is a crime, all item numbers should be banned. How fair is it to say, I will dress to tantalise publicly, but you have to look the other way?
"Everything in life is about perspective, and while you are governed by yours, you must keep an open mind about the flipside of the coin. As long as there is no violence or unlawful methods being adopted, everyone is entitled to their point of view. Even if it's top angle!"
Deepika was in no mood to let go and she responded with a statement on her official Facebook page, "When an actresses (sic) inner wear decides to do a "peek-a-boo", she most definitely did not step out with the intention to do so.

"So instead of zooming in, circling it and pointing arrows at it, why don't we give her some 'respect' and let it go instead of making it 'headlines'!? "
In conclusion she said, "For me this topic ends here."

But the Times of India wanted to have the final word. The paper wrote, "Deepika, we accept your reel vs real argument, but what about all the times, and there have been many, when you have flaunted your body off screen — while dancing on stage, posing for magazine covers, or doing photo ops at movie promotional functions? What 'role' do you play there? So why the hypocrisy?
"Despite having made your point on Twitter, you have chosen to re-tweet every message and given as many interviews as you could. This has obviously been great publicity for you, timed perfectly with the release of your new film. The video's been on YouTube for a year, why object now?"

The paper also published some "pictures of Deepika that she got shot voluntarily in REAL life..." and carried more cleavage photos of the actress from her past magazine photo shoots.
There is a view that this whole episode had been 'fixed' and there was some kind of an understanding between the two parties for their mutual benefit.
But the way social media users got involved in the issue, taking sides, speaking for one, and putting down the other, makes them equally culpable to this dumbing down of the media and the falling standards of what constitutes public debate in this country.