Accused in Gujarat riots cannot lead India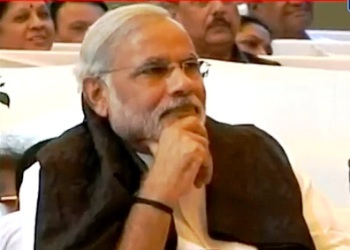 Narendra Modi's elevation in BJP and the attempt to showcase him as future face of the party and its prime ministerial candidate is bound to cause some political churning in the country.

While the BJP can hope to consolidate its Hindutva votebank, it has to reconcile to losing the support of those who had turned to the party in recent years believing it had embarked on an 'inclusive' agenda.

The BJP will find it hard to retain its allies, some of whom may start exploring new alliances to face the 2014 parliamentary elections.

For leaders like Nitish Yadav, having any truck with Modi's BJP would not go down well with his Muslim supporters, who may not hesitate to go back to his rival Lalu Prasad Yadav whose party is incidentally on the comeback trail.

Modi's charisma has not worked outside Gujarat. He will find it difficult to make inroads in the southern states. The party has just been kicked out of power in Karnataka and may not see any change in its fortunes in the Lok Sabha elections as well.

In Tamil Nadu, the BJP has always found it difficult to get allies, leave alone winning seats. It's going to be even tougher under Modi to get a toehold in the State.

At this stage the only good thing for Modi has been the support he has received from powerful sections of the media, which are creating hype about his ascension in the BJP.

It is the media that has suddenly given respectability to a man who is accused of having a direct role in the Gujarat riots and is yet to be absolved of the charges against him. He is persona non grata in certain countries because of these allegations.

Instead of posing hard questions to the BJP on why it is pushing for a controversial person such as Narendra Modi as its prime ministerial candidate, dead issues such as RSS remote controlling the BJP are being raked up.

All secular parties need to bury their differences to join hands to counter BJP's challenge to the idea of India as conceived by the nation's founding fathers.

The Gujarat model of governance that Modi's supporters harp on goes against the concept of secular India, where the religious minorities are to be protected and not killed.