Catholic priest takes on political parties in Goa
Mayabhushan Nagvenkar
&nbsp | &nbsp Panaji
28-February-2012
Vol 3&nbsp|&nbspIssue 8
The vibrations of Barack Obama's signature 'Yes, We Can!' campaign are now reverberating in Goa. In the small assembly segment of Cumbharjua, a riverine constituency near Panaji, a maverick priest is trying to recreate the positive vibe of the Obama chant.
Fr Jose Bismarque Dias' aping of the Obama call is albeit slightly tweaked in Goa's political climate, which often is, at best, sooty and unsavoury.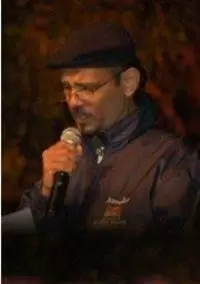 Fr Bismarque Dias is wooing the electorate with the message of change
The unconventional Roman Catholic priest, whose Facebook profile photo shows him bare-chested harvesting ripe, rice stalks, coined his election pitch with a one-liner: We can make a difference!
"Of course we can make a difference. Each one of us has to make a difference in order to rise out of the mess Goa is in. No point waiting for someone else to do it for you," the jeans-clad Bismarque tells an elderly lady at her home in Cumbharjua in Konkani language.
"I am fighting elections to protect the land for the children of Goa who are yet to be born. What has happened over the last few years is absolute rape and plunder of Goa's natural resources.
"My contesting elections is to give people an alternative to the present corrupt lot who have sold us off," said Bismarque, who belongs to a lesser known order of House of Blessed Sacrament fathers.
A few days ago, Bismarque released his unique, one of a kind Manifesto of Kindness, aimed at collecting 10,000 pledges before March 3, when Goa will vote to pick a new 40-member assembly.
The pledges include seemingly routine deeds like saying 'no' to fast food on polling day, to planting trees, to driving a cycle rather than a motor vehicle and also saying 'no' to plastic.
"Be kindness, live kindness. Be kind to yourself and you will be kind to others. Be kind to yourself and you will be kind to a tree. Together we can make a difference. This is my pledge to you - my Kindness Manifesto," Bismarque's rather poetic manifesto says.
"I confess and apologize on behalf of all the adults of the world for our wrong doings to all the precious children and our beautiful home, earth," it goes on.
"When you were hungry, instead of organic gaunti food, we gave you junk food. When you were thirsty, instead of water, we gave you Coke...

"When you needed a hug, instead of love, we showered you with material gifts. When you yearned for our presence, instead of our time, we gave you television and computer games," the manifesto reads.
Bismarque has also called for an end to Goa's mining malaise as well as a proper land use plan to restore the green balance of the region. - IANS
Wish to share your story?
Trending Now: