Bureaucracy's charm is on the wane as the grass is greener elsewhere
15-March-2012
Vol 3&nbsp|&nbspIssue 11
YP Singh, former Mumbai IPS officer who quit after 20 years in the service and who since then has taken it upon himself to ensure justice in the Adarsh Scam and the Lavasa controversy in Maharashtra, feels that after a certain time spent in the higher echelons of bureaucracy, "Your wings are clipped completely and the only option is to quit because the government doesn't want efficient officers."

For those who still consider the Indian Administrative Service (IAS) or Indian Police Service (IPS) as the most defining career options in the country would do well to take a look the first-ever Civil Services Survey of 2010.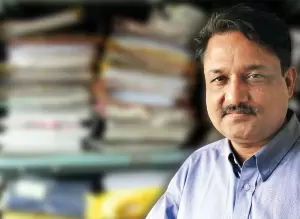 Y P Singh feels there is no place for efficient officers in government (Photos: The Sunday Indian)
In a statement laid out on floor of the Parliament, the government quoting the survey, said 33 per cent respondents of the 4,800 civil servants interviewed, considered quitting the services mid-way, a high number for the coveted bureaucracy.

Is it mid-life crisis or have other options lessened the charms of the once feted IAS? The survey, not surprisingly, revealed that a third of the respondents considered quitting because of better opportunities elsewhere.
Apparently an increasing number of civil servants do not find comfort in their cushioned existences, which given the spate of scams involving officials, does come as a surprise.

The other considerations: political interference, harassment and frustration at being unable to force the pace of development. As the then cabinet secretary KM Chandrasekhar noted in his foreword, "It appears that performance, appraisals, posts and transfers, opportunities for deputation, political interference and timely promotion rank very high among the concerns of civil servants.''

YP Singh says after two decades "within the government, I had outlived my utility. The approach was not to punish the corrupt but to let you rot in insignificant postings. This in the service is known as punishment posting. While the market craves for talent, the government detests it."

That's a view shared by the Administrative Reforms Commission (ARC) which in a 2008 report entitled `Refurbishing of Personnel Administration' stated that ``the assurance of a secure career path is the… main shortcoming because it tends to discourage initiative by reducing competition and abets complacence….
"It is difficult not only for highly qualified and competent persons outside the government, but also for high performers from other branches of the civil services to get selected for top positions in government."

Uday Sahay, who resigned from the IPS to address his other 'inner callings' believes that the system is such that it does not differentiate between a mule and a horse. And there is a very thin line between those who perform and those who do not. The whole system is anti-specialisation. Like the middle ages, there is no signature to your art.

A case in point is Amitabh Kant, originator of the `Incredible India' and "Kerala-God's own country" campaigns during his five-year Delhi stint with the tourism industry. Instead of letting him get niche experience which would have helped the industry, he was sent back to home cadre Kerala as industry Secretary.

According to Sahay, "The tragedy is that even after 30 years of service, you still remain a generalist-Jack of all trades, master of none. Also, the system gives little reward for those who push the cart and innovate."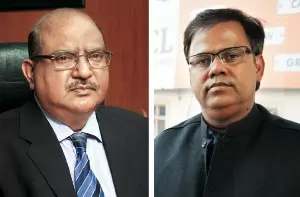 D P Patra (left) and Uday Sahay
The opening of the private sector in the 1990s threw open a floodgate of opportunities that was two pronged. One, it created requirements in the form of vacancies and provided more-than-asked- for financial security. Plus, the private sector provided room for specialisation, which the government did not.

Kolkata based DP Patra, executive chairman of a subsidiary of the Mitsubishi Chemical Corporation and a former IAS officer, says money was a factor. "I had a great career in Bengal when I resigned. But financially, it was horrendous. Compensation is a pittance. Why should there be such a gap between a government and private job? There was a life outside government.'' Fair point.

Ministry sources say that since 2000, around 128 IAS officers have opted for "voluntary retirement," that is, after serving for at least 20 years. Most have landed plum jobs in the private sector.

By arrangement with The Sunday Indian

Trending Now: