Home ministry says Sec 377 of IPC is necessary to check child sex abuse
23-February-2012
Vol 3&nbsp|&nbspIssue 7
The union home ministry told the Supreme Court Thursday that it was not in favour of decriminalising gay sex. It said Section 377 of the Indian Penal Code should remain on the statute to check cases of child sex abuse and other "unnatural offences".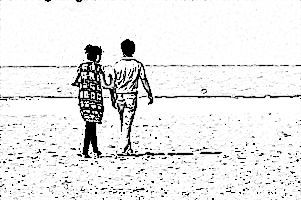 The government says gay sex causes the spread of HIV/ AIDS in the country
Reiterating the stand it had taken before the Delhi High Court, which has struck down Section 377, the home ministry said that homosexuality was immoral and was causing the spread of HIV/AIDS in the country.
As Additional Solicitor General P.P. Malhotra sought to link homosexuality with the spread of HIV/AIDS, an apex court bench headed by Justice G.S. Singhvi that is hearing a batch of petitions challenging the high court verdict, asked: "What is the statistical data supporting such a nexus?"
The court observed that even according to the home ministry, only eight percent of those inflicted with HIV/AIDS could be attributed to the homosexual category.
Malhotra, however, maintained that homosexuals formed a high-risk category for contracting HIV/AIDS. - IANS

Trending Now: