Heritage structures in Delhi to receive facelift
Gaurav Sharma
&nbsp | &nbsp New Delhi
06-July-2011
Vol 2&nbsp|&nbspIssue 26
Mughal prince Dara Shikoh´s library, the Malcha Mahal hunting lodge of Firoz Shah Tughlaq and some ancient gateways are among the 15 neglected monuments that will get a new lease of life with the Delhi government planning to conserve and restore them after the monsoon season.
"There are several ancient monuments in Delhi which have a rich history and the government has decided to renovate them and bring them into their original form," said an official of the archaeology department.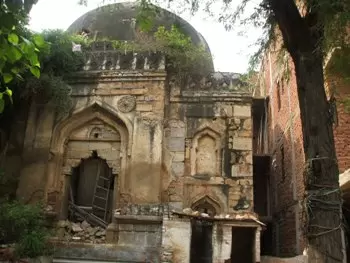 Tomb

Lado

Sarai
is all set to be renovated (Photos:
IANS
)
The whole conservation project follows a memorandum of understanding (MoU) signed between the department and the Indian National Trust for Art and Cultural Heritage (Intach) which has identified 92 structures lying in a dilapidated condition or over-run by encroachers.

"Out of the 92 structures, 48 have been preliminarily notified for protection and others are in progress. In 2010, the department along with Intach conserved 17 historical sites in the run up to the Commonwealth Games. This year we have decided to conserve 15 such sites," said the official.

The department itself is housed in the 300-year-old library, built by Prince Dara Shikoh, the eldest son of emperor Shah Jahan. It is in the IP College campus. Under the same project, it will vacate the premises and move to a new building while a city museum will come up at the library.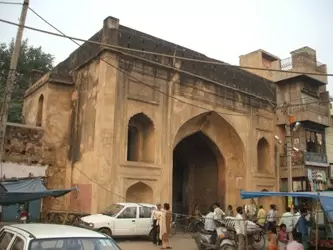 The southern gateway of
Badarpur
Other prominent monuments among the 15 include the gateways at Badarpur on the outskirts of Delhi, the Bagichi Ki Masjid in Mehrauli, the gateway of the garden in the Qudsia area of north Delhi.

"There are many lesser known monuments in the capital but every monument has its own value. And there are many which are in a battered condition and have lost their shine and importance. The plan of conserving them is in process and it can be started any time soon after the monsoon," said Ajay Kumar, a senior project manager at Intach.

Traditional techniques will be used in restoring them to their original form, he said.

"We will use the old techniques and original material in conserving them. For instance, we will apply lime plaster on these structures which was used by workers in ancient times," said Ajay Kumar.

Besides using old techniques, expert masons from Rajasthan, Agra, Chhattisgarh and Madhya Pradesh will be called to work on them. - IANS

Trending Now: