IIM graduate makes film underscoring Dalit discrimination through the eyes of Savarnas
16-October-2020
Vol 11&nbsp|&nbspIssue 42
The Discreet Charm of the Savarnas (TDCS), a title inspired from the 1972 Luis Bunuel film The Discreet Charm of the Bourgeoisie, is a brilliant reflection on the hypocrisy of an upper caste/ Brahmin clique that has taken on the mantle of fighting for the Dalit cause.

The short film, written and directed by Rajesh Rajamani, tells the story of three people searching for an actor to play a Dalit character in a film that they are planning to make. The conversations they have between them during this search turns out into a portrayal of the condescending attitude of the Savaranas (caste Hindus/ Brahmins) towards the Dalits.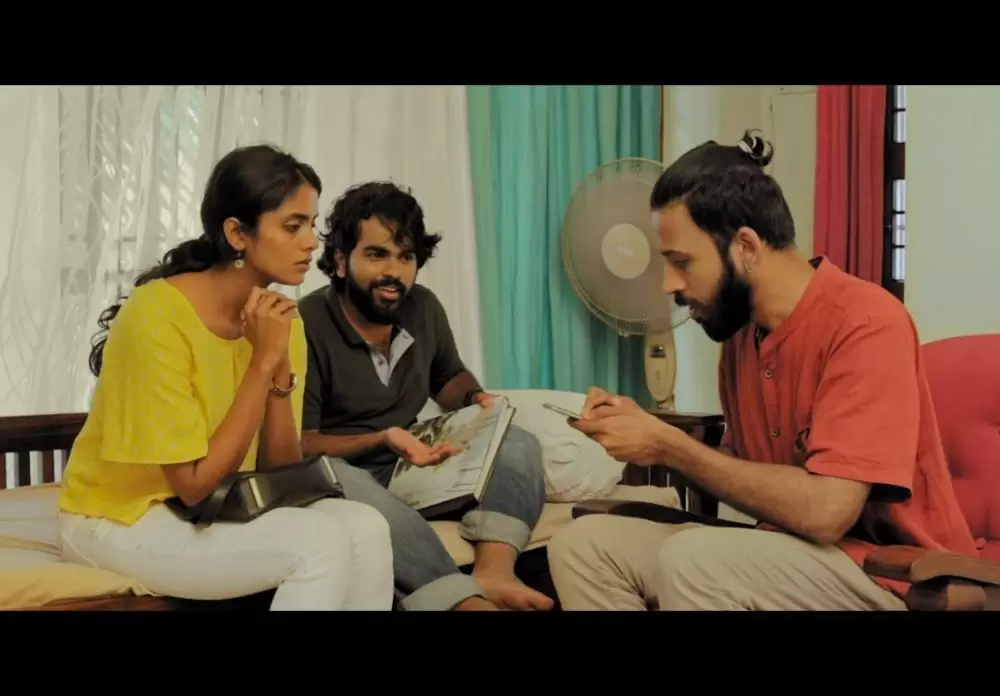 The three protagonists of The Discreet Charm of the Savarnas (Photo: By Special Arrangement)

The Savarna perception of a Dalit is left for the discerning viewer to interpret in numerous scenes, but the bluntest one is the reaction of the trio when they meet a beautiful, fair-skinned Dalit girl, who has been referred by an acquaintance for the Dalit character in their film. The trio rejects the girl because they see her as being too pretty to be cast as a Dalit character.
The film has been released under the banner of successful anti-caste film director and producer, Pa Ranjith's 'Neelam' banner - the banner name being a resonance of Ambedkarite politics.
Rajesh's first film 'Lovers in the Afternoon' took on cow politics and showed a man buying beef at a meat stall located in a public place and cooking it for his female partner. The two-minute film sent out a message about the eating habits of many in south India at a time when people were being lynched on the beef issue in North India.
That it is probably the first or rarest of films to show beef eating in India as normal is a commentary on the narrow narratives that dominate popular Indian films and the glaring absence of the subaltern realities.
Rajesh is an IIM graduate who worked in the banking sector in Mumbai before deciding to pursue his passion for film making. Rajesh is also the creator of popular comic strips, 'Inedible India' and 'Fictional Subtitles' which offer his take on social issues and are both popular on social media.
In a conversation on an anti-caste platform on Instagram with another aspiring filmmaker Sumeet Samos, Rajesh admitted that TDCS, whose making preceded Lovers in the Afternoon, is his arriving moment on the craft of film making and that he would continue to make films that will reflect on the bahujan and the savarna.
Wish to share your story?
Trending Now: