'Obviously there is something to achieve, that keeps me going'
Durga Chakravarty
&nbsp | &nbsp New Delhi
19-October-2018
Vol 9&nbsp|&nbspIssue 43
He has been in the cricketing field for over a decade now and is the only Indian to have scored hundreds in five consecutive Test matches. Former India opener Gautam Gambhir, 37, says he will retire the day he feels there are no emotions involved in the game.

Asked what keeps him going on the cricket field and if he has any targets before hanging up his boots, Gambhir said over phone from Mumbai: "No, till the time I keep scoring runs, that makes me happy. You keep doing it. I think scoring runs, winning, coming back to the dressing room happy, being in the winning environment makes me happy."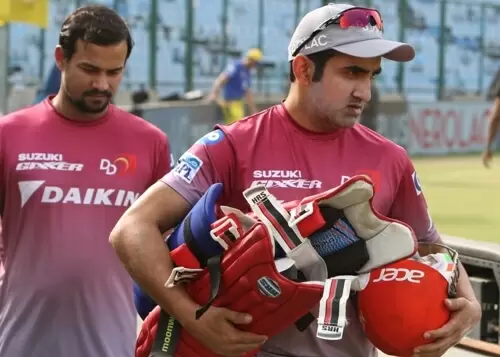 Gautam Gambhir has no plans to retire and says he has still more to achieve (File Photos: IANS)

"Till the time I have that passion in me, where I want to come back to a happy dressing room, I want to be a part of that happy environment -- I am going to keep going, and the day I feel that there are no emotions involved in it then I would think it's time to go."

Born in Delhi, Gambhir started his career in 1999 with the Ranji Trophy and made his Test debut in 2004. In 2011, he started his captaincy with Kolkata Knight Riders (KKR) in the Indian Premier League (IPL).

Under his captaincy, KKR won their IPL title in 2012 and again in 2014.

Gambhir played an integral part in India's wins in the finals of both the 2007 World Twenty20 (75 runs from 54 balls) and the 2011 Cricket World Cup (97 from 122).

He was conferred the Arjuna Award in 2008. In 2009, he was the number one ranked batsman in ICC Test rankings and was the recipient of the ICC Test Player of the Year award.

Has his professional journey been fulfilling or is there any vacuum he can perhaps fill?

"You can always fill in something. There is never an end to your journey and probably the day I would feel that has been achieved, I obviously could not have continued playing," he said.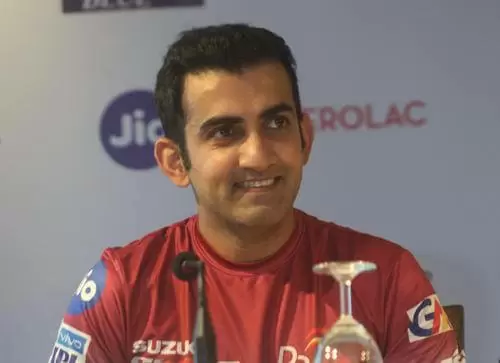 Gambhir has captained Kolkata Knight Riders to IPL title wins in 2012 and 2014

"There is a vacuum and there is always something more to achieve in life as well and that is what makes a person work hard and keep going forward as well," said Gambhir, who in the 2018 IPL auction, was bought by the Delhi Daredevils for Rs 2.8 crore, and was appointed as the captain before he stepped down midway into the tournament.

Gambhir, who attended the Vicks' new #TouchOfCare campaign launch here last week, says in 11 years, IPL has become more difficult and challenging.

"That will always happen because new players will come. Challenges will be different, players and franchises will get more smarter. From the first to the eleventh edition, IPL has got tougher, better and more challenging."

"That is where the biggest challenge for any sportsman is. If you can keep growing with that challenge, that is what will keep you going," the southpaw said.

Overall in his career, there are more things to achieve, Gambhir says.

"I'm not going to say that there is not anything left to achieve. Obviously there is something to achieve. That keeps me going," he said. - IANS

Trending Now: