Government to treat all those who can't live without liquor, but now have to
Imran Khan
&nbsp | &nbsp Patna
04-April-2016
Vol 7&nbsp|&nbspIssue 14
For the Bihar government, enforcing a liquor ban that came into effect on Friday is not the only challenge. De-addiction of hundreds of thousands of alcoholics is going to pose a tough task for the state government.

After a partial liquor ban came into force in Bihar from Friday, the state government has decided to take on the responsibility of de-addiction of alcoholics.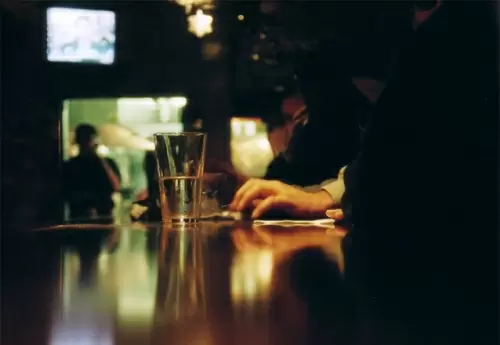 The Bihar government has offered an alternative livelihood to those involved in sale of alcohol (Photo: FreeImages.com/ Jonathan Harriot - for representational purpose only)

In the past de-addiction of alcoholics was mainly given to NGOs and voluntary organizations that run rehab centres to help people kick the habit.

The Bihar government has set up 39 de-addiction centres across the state for treatment and counselling of alcoholics.

"Around 150 highly trained doctors will be deployed at de-addiction centres in all 38 districts in the state for treatment and counselling of alcoholics," said N.K. Sinha, state programme officer of de-addiction centres.

Doctors have been trained at the Bengaluru-based National Institute of Mental Health and Neurosciences(NIMHANS) and New Delhi and Patna -based All India Institute of Medical Sciences (AIIMS). "The state government sent these doctors for special training in February and March for de-addiction of alcoholics," he said.

According to officials of the state health society, these doctors have been trained to carry out various methods of de-addiction, including counselling and treatment, to help overcome the mental and health problems of patients.

In Patna, the government has set up a 25 bed de-addiction centre at the Nalanda Medical College and Hospital and a 10 bed de-addiction centre in all sadar hospitals in the districts.

Doctors will also provide free counselling to families, particularly the women, of alcoholics to deal with the stress at home.

Health experts pointed out that alcoholics are prone to withdrawal symptoms, including body pain, anxiety and irritability after they quit alcohol.

Bihar Excise and Prohibition Minister Abdul Jalil Mastan said that other than enforcing liquor ban in the state, the state government's focus will be de-addiction.

"With the liquor ban, alcoholics will now have to live without alcohol or they have to quit the habit. In such a situation, all of them would develop some health related problems; counselling and treatment would be provided to them by doctors at de-addiction centres," Mastan said.

He said that de-addiction of the poorest of poor in rural areas will be the focus. "It is not an easy thing in view of the big number of alcoholics in the state," he added.

Mastan said in the first phase, manufacture and sale of country and spiced liquor would be banned, followed by Indian-made foreign liquor later this year.

Last year, during campaigning for the 2015 Bihar assembly elections, Chief Minister Nitish Kumar announced that an alcohol ban would be implemented from April 1.

Bihar police chief P.K. Thakur has announced that prohibition and its 100 per cent implementation is a priority of state police.

"We have decided to set up a helpline number and control room to register country liquor related complaints," Thakur said.

The state minister said the poorest of the poor were consuming liquor, leading to family problems and domestic violence which was affecting their children's education. "Women are suffering more than anyone else due to increasing liquor consumption."

According to officials, the ban decision is expected to impact the government's financial health. Bihar earns an annual revenue of around Rs.3,650 crore from liquor sale.

To provide livelihood to those involved in the liquor business, the government has offered them to sell products of the state-run Bihar State Milk Cooperative Federation Ltd. under the brand name "Sudha Dairy" - IANS
Wish to share your story?
Trending Now: