Upgraded mobile kitchens lift quality of street food in Kerala to a new high
Sanu George
&nbsp | &nbsp Thiruvananthapuram
08-February-2016
Vol 7&nbsp|&nbspIssue 6
For a while now, street food has been passe in most middle-class and upper-middle-class households in Kerala. But lately, it's making its way back on to their dining tables. One reason is the way street food has undergone a transformation and the latest fad is the mobile kitchens that appear when dusk sets in on the main roads in cities across the state.
There are more than 150 such mobile kitchens which do business till 11 pm in the state with most concentrating in the 14 district headquarters of the state.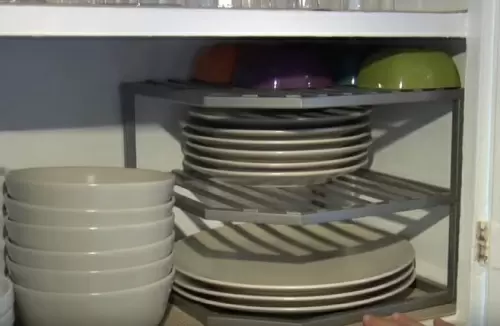 The Food and Safety Commissioner, the watchdog for these mobile kitchens, conducts surprise checks to check if they maintain proper hygiene (Photo for representational purpose only)

These mobile kitchens are modified vehicles, mostly Tempo Travellers, from which all the seats are removed and it's just the driver's section that remains from the original.
While the concept has been around in other parts of the country, notably in north India, Syed Mohammed claims to have pioneered the transformation in Kerala. Thus, as dusk falls, his mobile kitchen arrives in front of a leading foreign bank, situated a stone's throw from the Kerala governor's residence in this capital city.
"This is my 14th year. This vehicle which I use is modified and we have a state of the art kitchen behind the drivers cabin. It has been beautifully done up using different material to keep it very neat and clean. We have made a makeshift water tank that's fixed at the bottom. All the water that my clients use to wash their hands is collected in the tank. At the end of the day, we empty the water on my land," says Mohammed.
The mobile vans have an extended menu and it includes mostly the traditional dishes like the popular thattu dosha (the smaller version of the regular one), chapathies, parottas, idiappom, appom. Some even offer fried rice, while omelettes and bull's-eye (fried eggs, sunny side up) are the most sought after ones.
The curries on offer include various varieties of beef and chicken and also vegetable dishes.
"I am a regular at this eating joint as I have found it very tasty, besides being reasonably priced. If the very same dish that I have from here is eaten at a hotel in the city, I have to pay a minimum of 30 percent more.

"What I understand is that these mobile vans have very little overheads and what they save on that is passed on to people like me," said John Thomas a post-graduate student in Kottayam who is a regular customer at a mobile kitchen.
Illustratively, four pieces of chicken fry and a couple of rotis would cost Rs.70. An egg curry with a couple of rotis would cost Rs.30.
Sreekumar, a parotta maker at a mobile kitchen in Kochi. said they start around 7 pm and serve curries and other eats.
"Once we are here in the road, we start working on the parottas and make the dosas. All the fries (chicken and beef) are done inside the mobile kitchen, while the curries are all prepared at our home kitchen.
"We use environmentally-friendly material, which include plantain leaves (placed on steel plates), paper cups for water and also paper plates. We also provide mineral water," said Sreekumar.
"The waste is also collected and we use it in our biogas plant," he added.
The Food and Safety Commissioner is the watchdog for these mobile kitchens. Its commissioner, T.V. Anupama said the mobile kitchens are classified as street vendors.
"These vehicle kitchens have to pay an annual fee of Rs.2,000 ($30). Our officials conduct surprise checks at these eateries and any lapses connected to hygiene invite penalties. In December (2015), we realised a total fine of Rs.288,000 across the state," said Anupama.
With the watchdog doing a good job, good quality food at cheap rates, hygiene being of prime importance and ease of doing business with practically no taxes to be paid by the kitchen owners, more and more mobile kitchens are certain to hit the roads in the state in the days to come.
"Our business model is to improve the quality of the food as this would lead to more sales. I am quite happy doing this business because I have seven staffers working with me," said Mohammed, who uses an electronic machine to generate a bill, which also serves as a token to collect the food.
These mobile kitchens are definitely worth trying out when you're next in Kerala! - IANS
Wish to share your story?
Trending Now: