Free health and life insurance to 100 million extremely poor households likely
Vivek Ratnakar
&nbsp | &nbsp New Delhi
02-February-2016
Vol 7&nbsp|&nbspIssue 5
At a time when the Indian government has launched several promising initiatives to improve health care facilities in the country especially in the hinterlands, experts feel that it is high time that policymakers learn from past failures and step up efforts to give every citizen affordable, accessible and accountable quality health care.
In a bid to explore the underlying challenges of delivering on the promise of "health for all" in India, Haryana-based O.P. Jindal Global University - in collaboration with Harvard Global Health Institute and Harvard T.H. Chan School of Public Health - recently brought together stakeholders from various walks of life to deliberate on underlying issues impeding the much needed growth of the country's healthcare sector.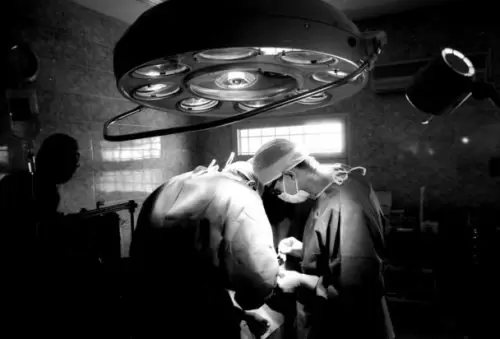 It was pointed out that out of 416 medical colleges in the country, about 60 percent are in the private sector. (Photo: FreeImages.com/ Pasqualantonio Pingue - photo for representational purpose only)

"Nearly 18 percent rural population in the country has no access to health care," said Rakesh Kumar, joint secretary, Ministry of Health and Family Welfare, at the "International Conference on Delivering on the Promise of Universal Health Coverage in India: Policy Options and Challenges," in New Delhi earlier this month attended by academics, policymakers, doctors, lawyers, public health practitioners and government representatives.
He warned that "70 percent of deaths in India will be caused by non-communicable diseases by 2020" if no serious steps are taken now.
Explaining the impact of poor health care on the country, Ramanan Laxminarayan, distinguished professor from Public Health Foundation of India, reiterated that India is "very different from other countries" where "people may go into financial impoverishment" because of high primary health care cost.
"Out of pocket medical expenses are 65 percent of the total medical expenditure while 86 percent of rural and 82 percent of urban population is not covered under any government scheme," added Narendra Gupta, joint convenor, Jan Swasthya Abhiyan.
At a recent public event in the capital, Prime Minister Narendra Modi said that he envisions an India where every citizen has access to good health care.
However, the problem of poor health care in the country runs much deeper.
"The National Health Bill 2009 was good in spirit but its formulation was faulty and it failed to recognise that health is a state subject," informed Ravinder Singh Duggal, country coordinator, International Budget Partnership, adding that the "Draft National Health Policy 2015" is a good effort in this direction.
According to Richard Cash, senior lecturer on global health from Harvard T.H. Chan School of Public Health, it is best for India to "find local solutions for local problems" as the issues of the state of Kerala might not be the same as that of Uttar Pradesh.
While public-private partnership model for health care is thought to have the potential of transforming the sector, many stakeholders believe that in the absence of any regulatory framework for private players, it is not a viable option.
According to Kesav Desiraju, former secretary, department of consumer affairs and former secretary, ministry of health and family welfare, out of 416 medical colleges in the country, about 60 percent are in the private sector.
"At macro level the numbers could be impressive but we are not getting the desired results," he noted.
"Public and private sectors have been mutually reinforcing role in providing health care in India. In the last 10 years, some structural changes do have taken place in the policymaking and the major improvement is seen because of the private sector.

"Private sector's role needs to be strengthened in the value chain," emphasised Rajeev Malhotra, professor, Jindal School of Government and Public Policy and executive director, Centre for Development and Finance.
Highlighting the legal framework when it comes to health care, Anand Grover, senior advocate, Supreme Court of India and former UN special rapporteur on right to health, said that there are no jurisprudence developed by high courts and the Supreme Court with regard to the right to health.
For the prime minister, health care is an integrated system that understands and builds on the best and most effective of different traditions.
On the way forward, Ajith M Sharan, secretary, Ministry of AYUSH, said: "We need to look at different kind of paradigm" with more focus on paramedics.
"There are 700,000 trained AYUSH practitioners in India today and we need to integrate them officially into the system," he informed.
In a recent move, a group of secretaries constituted by Prime Minister Modi has recommended providing free health and life insurance to 100 million extremely poor households in the country identified as "deprived" under the 2011 Socio-Economic Caste Census. - IANS
Wish to share your story?
Trending Now: