HCAH India now provides service to 30,000 patients at their doorstep
Prashant Kumar
&nbsp | &nbsp New Delhi
23-November-2015
Vol 6&nbsp|&nbspIssue 47
Want homely, cheap and efficient care for your elderly parents or a terminally-ill relative without the hassle of visiting hospitals every now and then? Welcome to the world of new-age healthcare providers right at your doorstep.
At a time when increasing hospital costs are set to burn a deeper hole in your pocket if a seriously-ill patient in your family needs 24-hour attention, healthcare service providers are now offering services ranging from routine medical procedures to chemotherapy and even intensive care unit (ICU) set-ups right in the comfort of your home.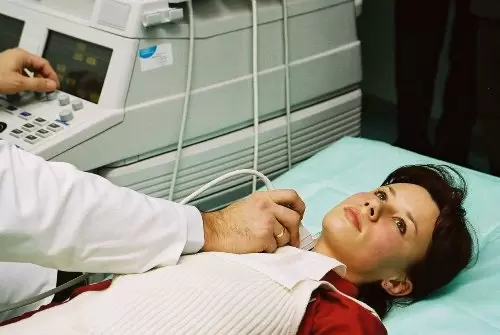 HCAH currently provides services to 30,000 patients in major cities in India (Photo: FreeImages.com/ Tomasz Kobosz - for representational purpose only)

"The home is the best place for recovery, provided certain post-hospital discharge protocols are followed. This is because the patient is surrounded by loved ones and familiar faces. This infuses a positive attitude towards health and helps in quicker recovery," said Gaurav Thukral, vice president of the Health Care At Home (HCAH) India.
Currently providing its services to 30,000 patients in cities like Delhi-NCR, Chandigarh, Bangalore, Jaipur, Ajmer, Amritsar and Ludhiana, HCAH plans to reach every nook and corner of the country in the next two years.
"Our way of working is very simple yet highly specialised. From suggesting doctors to the patients to implementing the treatment suggested by their doctor, we do it all," Thukral added.
"Patients approach us directly or their doctors send them to us. We execute treatment on the basis of their doctors' prescription. The home visit report is then shared with the doctors," he said.
Asked about the number of doctors in his network, Thukral said the company had "tie-ups with doctors across hospitals". He, however, could not estimate the exact number of doctors.
"We are working hard to expand our services to tier-2 and tier-3 cities soon," Thukral informed.
Randeep Wadhawan, director (minimal access surgery) at Fortis Healthcare, said: "When I referred my first patient to Health Care at Home, the post-operative care provided was fantastic. I have referred more patients to them and I am extremely happy with the kind of services being provided by HCAH."
HCAH is a joint venture between the Burman family - the promoters of natural healthcare products maker Dabur Ltd - and Gareth Jones and Charles Walsh, the founders of Britain-based HCAH.
Asked how the services that his company provides are better than visiting a doctor in the hospital, Thukral replied: "Being treated at home saves time, is cost efficient and convenient too. HCAH service providers keep a constant tab on the patient's condition and the developments are communicated to the treating doctors in real time."
All the HCAH healthcare providers carry high-tech tablet devices loaded with an in-house technology platform that ensures that all the details are provided to the treating doctor so that precise and appropriate treatment could be done.
"The backbone of the company is its experienced and trained staff - nurses, nutritionists, dieticians, counsellors, physiotherapists and healthcare associates - who, after joining HCAH, embark on a rigorous six-week training," Thukral noted.
The HCAH services are cost effective too.
HCAH cuts down expenditures by reducing cost of travel and stay cost to the hospital as well as costs incurred on staying at hospitals for the patient's attendants.
"As compared to the hospital cost of Rs.25,000-Rs.50,000 per day, we provide an ICU set-up at the comfort of your home at just Rs.7,000-10,000 approximately," Thukral said.
HCAH provides all the necessary treatment, equipment and infrastructure required for a patient's well being.
"Moreover, when the patient is in a friendly environment, it reduces the need for re-admission which further helps in cutting down the costs," he concluded. - IANS
Wish to share your story?
Trending Now: