Consumers will spend more time online if music and videos are in engaging format
25-August-2014
Vol 5&nbsp|&nbspIssue 34
With the Indian online market set to explode, telecom companies stand to generate additional revenue of $8 billion and EBITDA (Earnings before interest, taxes, depreciation and amortization) of $2.9 billion over the next three years, a joint study by Google and AT Kearney has forecast.
India will witness a major mobile explosion with over 155 million mobile Internet users today, which will more than double to 480 million by 2017, the study said.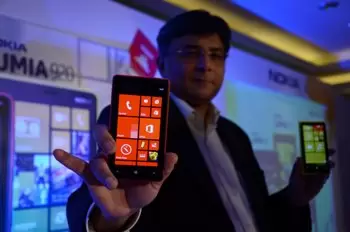 Mobile Internet users in India will more than double to 480 million by 2017 (File Photo: Indian Photo Agency - for representational purpose only)
During that period, the smartphone penetration will grow six times to touch 385 million, users making online transactions will grow to 160 million, data consumption on mobile phones will triple and consumers would buy five times more content, the study said.
"Indian telcos are poised to leap from directly into a digital play since the shift from data to digital will happen much faster in India, as more digital content and services are adopted by users.
"Within three years, Indian telcos revenue is expected to reach USD35 billion, with data revenues growing at over 70 percent annually till then, and new digital VAS streams emerging and growing exponentially," said Nikolai Dobberstein, of AT Kearney, one of the authors of the study.
The four top priority areas that could unlock huge revenues for the Indian telcos are E-store and E-care, with online recharges for prepaid mobile phones accounting for more than one-third of all recharge value, Media Content and Services to create more than $6 billion in additional data and content revenues.
There is also Mobile Business Apps for SMEs with a potential of $1 billion revenues and M-Payments enabled e-stores, paid content and app transactions which would create additional revenue streams for the Indian telcos.
Google India Vice-President and MD for sales and operations Rajan Anandan said that according to their market research, 73 percent of mobile data consumers would be willing to spend more time online if more entertainment content like online music and videos were available in an engaging format.
Besides, 70 percent Internet users were willing to try out online recharges if they were convenient compared to the traditional channels.
"We believe, Indian telcos have a great opportunity to proactively create tremendous value by driving a digital strategy aligned with consumer needs," Anandan pointed out.
According to the study, by 2017, data and paid content consumption will double organically to 470 MB data per user per month and $1.6 in content revenue per year, in tune with global markets which witnessed similar shifts as they matured from voice to messaging and from data to digital. - IANS

Trending Now: