Nature inspired tips to take care of your skin and hair during the summer
Nivedita
&nbsp | &nbsp New Delhi
14-June-2014
Vol 5&nbsp|&nbspIssue 24
Is sun tanning leaving your skin with problems or is excessive sweating, heat and dust making your hair dull and lifeless? Easy home therapies using natural ingredients as well as aromatherapy sessions can alleviate your troubles, suggests Blossom Kochhar, a pioneer in the Indian beauty and cosmetic industry.
Having spent her childhood in the Nilgiris, Kochhar's love for nature and her belief in the power of natural, alternate lifestyle inspired her to lay the foundations of Blossom Kochhar Aroma Magic, which offers a range of aromatherapy products for retail.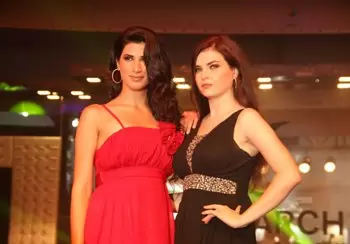 Blossom Kochhar suggests natural way for a healthy skin and hair care (Photo: Indian Photo Agency) Photo for representation purpose only
Talking about the effects of aromatherapy that involves the use of essential oils, Kochhar said: "Aromatherapy shows positive results as it works on your entire system. Usage of essential oils and aromatherapy-based nature derived products, following a proper diet, meditating, exercising and staying fit and healthy, helps in bringing forth the inner beauty of a person."
There are little things one can do to bring a change in appearance even if the summer heat takes a beating on the skin or hair. Excessive sweating, for example, can cause limp, flat and brassy hair.
Cure this by washing it out as soon as possible with a mild shampoo and add a teaspoon of instant coffee to the conditioner before using it, she suggested.
"Over exposure to sun strips the hair of moisture: so wear a hat or use a hair sunscreen. Humidity is a reason for frizzy and uncontrolled hair: so use a moisturizing hair cream conditioner for it," Kochhar said.
Skin too gets affected by heat and the consequences can be harmful. So, it's best to take extra care.
"It is very essential to soothe your skin during the dry summer heat. During summer, the most common problem that people face is of either getting tanned or sunburnt. So it is necessary that every two to four hours, one should apply iced water to your skin with a few drops of lavender essential oil," said the chairperson of the Blossom Kochhar Group of Companies.
There's more you can do to save yourself from harmful sun rays.
"Apply a sunscreen at least 15 to 20 minutes before stepping out in the sun. If you're out in the sun for a longer duration, then apply the sunscreen with a gap of three hours.
"To remove the sun tan, use a milk pack once a week. Apply it and leave it on for 20 minutes and then rinse it off," she added.
Kochhar introduced aromatherapy oils and cosmetics in India in 1992. She also runs a chain of hair and beauty education institutes under the banner of the Blossom Kochhar College of Creative Arts And Design (BKCCAD).
Besides that, she even runs a chain of salons which provide natural ways of healing to customers, and she emphasises on going the natural way for skin and hair care treatment rather than going under the knife or taking other shortcuts.
She believes sweating is one of the key problems in summer and one can counter this by keeping in mind a few things: Washing the face with cold water and applying aloe vera juice are some of the solutions.
"Aloe vera juice is a more watered down version of the popular aloe vera sold as a moisturizer. When applied to the skin, aloe vera has a nice cooling effect. This makes it particularly useful during warmer seasons like summer," she said.
And if you're someone who believes in homemade remedies for haircare, then Kochhar has some handy tips.
"Take a cup of coconut milk and add two tablespoons of gram flour or one teaspoon of shikakai. Apply on the scalp and hair and massage gently. Rinse it out after five minutes. Carrying this out weekly will help you keep off the heat," she said.
Rest, as many would advise, drink a lot of water: Ten glasses minimum, if you're to follow Kochhar's advice. - IANS

Trending Now: