The life and times of soap opera queens are not that complicated as on screen

Surekha Kadapa-Bose
&nbsp | &nbsp Mumbai
10-May-2014
Vol 5&nbsp|&nbspIssue 19
Do you know Kanchi Singh, Mahima Makwana, Avika Gor, Disha Parmar and Digangana Suryavanshi? Yes, you do. Can't recall from where you know them? Well, they are the girls who rule prime time Hindi television in India.
Fans know them better as Avni, Rachna, Roli, Pankhudi and Veera, respectively, the names of their popular characters, and they obsessively follow every twist and turn in their onscreen lives.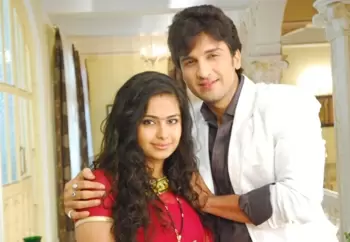 Avika Gor, 16, started off as a child artist and is already portraying a dutiful bahu on screen now (Photos: WFS)
But here's a piece of information that will make you sit up: all these soap stars are in their early to late-teens, even though some of them are essaying older characters, already married or on the brink of becoming adorable bahus, and romancing senior male actors.
While Makwana is only 14, Singh, Gor, Suryavanshi are 16. Parmar, their senior, has just turned 18 although she had started out at 16. Rich and famous before they turn 18, there's a lot that these girls have to cope with although like most teens they are effervescent and talk non-stop.
Their life is their work as they dedicate every waking hour in the studio – sometimes reporting as early as 7 am. They go through rigorous make-up sessions that transform them into their on-screen persona, learn lengthy dialogues and spend hours shooting for their daily soap. But here's the twist, they all find their grueling schedule "great fun" and don't really miss 'normal life'.
"Life may be really hectic but on the set everyone pampers the younger lot," shares Krystal D'Souza, who had started her television career at 17 with the Balaji Telefilms serial, 'Kis Desh Mein Hai Mera Dil' in 2008. At 23, these days she is co-starring with yesteryears Bollywood actress, Poonam Dhillon, in the show, 'Ek Nayi Pehchan' on Sony TV.
Makwana, who plays one of the leads in 'Sapne Suhane Ladakpan Ke' on Zee TV, agrees, "Being in front of the camera is exciting and there are advantages of being as the youngest cast member. Even if I make a mistake, I just smile and request for a retake."
As Rachna, Makwana was recently seen negotiating 'grown up' problems in the workplace, Gor's Roli and Parmar's Pankhudi have been playing the dutiful daughters-in-law, who time-and-again make enormous sacrifices to prevent their joint families from breaking up, while Suryavanshi's Veera is trying hard to patch up her brother's married life.
These girls certainly do a competent job of being the centre of the high voltage dramas that keep the audiences coming back for more. Yet, once the cameras stop rolling, they transform into typical papa's or mama's daughters, who are almost always in the company of at least one parent.
"I can't live without at least one of my parents," declares Parmar, who had signed on the dotted line for her debut show, 'Pyar Ka Dard…' on Star Plus when she was 16. An opportunity to work with a well-known production house - Rajashri Productions - was too good to pass over. And ever since she started shooting two years back, her Delhi-based parents take turns to be with their daughter in Mumbai.
Gor, a 'veteran' of the small screen – she became a household name as young Anandi in the serial 'Balika Vadhu' on Colors TV when she was just 10 – is also never on set without her father, Sameer Gor, an investment and insurance agent.
At present she is simultaneously shooting for the show 'Sasural Simar Ka' on Colors TV in Mumbai and a Telugu film, 'Lakshmi Raave Maa Intiki' in Hyderabad. Her father is with her on both locations. In fact, he manages her schedule and answers her phone when she is working - which is also the case with most of the other teen stars.
So they are busy working round the clock, but what about their schooling? According to the girls, they are managing to strike a balance. "Studies are a priority for me," says Makwana, who is in Class Nine.
"Though I am good in science, due to my hectic schedule I may have to branch out into commerce. I do miss my school and hanging out at McDonalds for a burger. But when I meet my friends, we have a great time. On set, I have a different kind of fun," adds the youngster.
Dr Hairsh Shetty, a well-known social psychiatrist based in Mumbai, feels, "Working hard doesn't hurt anyone. And these girls know that reel life isn't a substitute for real life. As long as they have a well-balanced approach and interact with their peers and parents, youngsters in the entertainment industry can cope well with their challenging lives."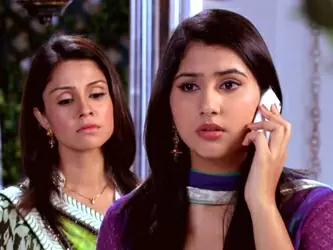 Disha Parmar, was 16 when she was signed on for her debut show, 'Pyar Ka Dard…'
Five years ago, serials revolved around the lives of 25-year-olds. These days, to attract a younger audience, plots are being built around tracing the journey of a younger girl from her school days to the time she steps into adulthood.
To fit this bill, there is a constant demand for fresher faces, who with a little tweak in makeup, can easily double up as wives and bahus as the story progresses.
The best example of this has been Gor, who has seamlessly graduated from being an adorable child actor to a sari-clad bahu. Says she, "It's a challenge to bring to life an older character. I need to change my body language, modulate my voice and give the right expressions. But I am an actor and it is part of the game."
"But undergoing these transformations that can sometimes have a telling impact on children," says Dr Ajita Nayak, Professor-Department of Psychiatry, KEM Hospital, Mumbai.
"When girls enact the role of an older woman, don prosthetics, get unnecessary media exposure and public attention, and contend with feelings of envy fuelled by competition from peers, it's only natural for them to get affected. They do require constant counselling from parents and friends."
Makwana shares a drawback of being the youngest on the set, "Many a time I may not understand conversations or some jokes. In that case, I simply move away. But otherwise, everyone is helpful whether it's with my shots or with my studies."
"No doubt, young actors like us do mature faster than other girls of our age. But I feel this is to our own advantage. We can tackle life's problems better," says D'souza, with a smile. Whether she is being overly optimistic or not, at least for now these girls seem to be handling all the adulation and attention coming their way with panache. - Women's Feature Service

Trending Now: