Travel club for women is new to India but it sure is catching up

Azera Parveen Rahman
&nbsp | &nbsp Delhi
14-June-2013
Vol 4&nbsp|&nbspIssue 24
"Sign me up!" says one woman. "I want to be a part of this too," states another. These words are from the Facebook page of a travel club, and there are hundreds of comments of enthusiastic women vying with each other to let their hair down and go on a holiday to some place exotic and unexplored – alone.
Welcome to women-only travel clubs of India, institutions that allow groups of like-minded strangers to get together for a holiday, knowing that their safety and comfort is guaranteed.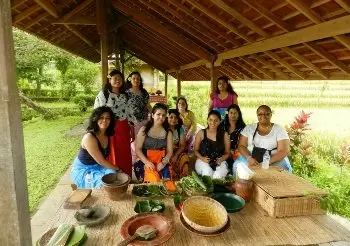 Women-only travel clubs are growing in popularity in India (Photos courtesy: GOG)
Kind of like a dream-come-true? Yes, and judging by the flood of responses that they elicit from travellers and potential travellers on websites and social media pages, they are hot favourites as well.
A travel club only for women is a fairly new concept in India. Today, it has caught the fancy of women of all ages – from teenagers and young professionals to mothers and even grandmothers.
Many of those who had signed on had always wanted to travel but could not, either because the schedules of family members and friends did not quite permit them to take wing or because they were hesitant to travel alone for safety considerations.
Piya Bose, who traded her career as a successful corporate lawyer to start Girls On the Go (GOG), a women-only travel club in 2008, informs that the birth of the idea took place when she was travelling by herself and noticed that there were hardly any other Indian women like her.
Says Bose, who is based in Mumbai, "I have always enjoyed travelling on my own, and have been doing so since I was 16 when I went to South America. What I noticed was that while there were foreigners travelling on their own, there were hardly any Indian women doing so."
The turning point came when, at the age of 25, Bose decided to quit her job and do something "meaningful" with her life. Her quest took her on a "random trip" to Lucknow, the historical state capital of Uttar Pradesh, where a rickshaw puller suggested she could go to Nepal.
She did just that and finally ended up in Tibet! "That was a life changing trip for me. When you stand looking at the Mount Everest, you don't come back the same person," remarks Bose, adding that once she returned she decided to give shape to her long held dream of setting up a travel club solely for women.
It was not easy at first. Her family thought it was a stupid idea but Bose decided to hang on. She planned her first all-women trip to Leh-Ladakh, a journey she had recently undertaken. With experiences of altitude sickness and problems of acclimatisation still fresh in her mind, she was confident about planning a good trip for others.
"The first two or three people to sign up were friends, who understood my passion. But the rest of the 25 who finally came on board were strangers who learnt about this initiative through word of mouth," she reveals. Bose, however, had to do her bit to meet husbands and families of the women travellers to convince them that safety would not be compromised.
The trip proved to be a roaring success and for Bose, there has been no looking back. Today, GOG organises 20-25 group departures to various domestic and international destinations every year. Apart from this, her group also plans the itineraries of women who wish to travel alone.
Very similar to Bose and GOG's story is Sumitra Senapaty's travel club, Women on Wanderlust (WOW). A travel writer, Senapaty had travelled the world for stories.
Eight years ago, when she was travelling in New Zealand, she came across a group of women from the UK in a cafe who, she thought, were friends travelling together, but were actually part of a travel club. The novelty of the idea struck her forcefully.
"It seemed to me that Indian women were waiting for something like this. Although I did not do anything about it immediately – I had no business background and was content with my work and life – discussions with my friends and family encouraged me to give it a shot," recalls Senapaty, who is Bangalore-based.
Keeping in mind the need to strike off the beaten track and give women participants a sense of adventure, WOW's first trip was also to Leh. Today, Senapaty's club does almost 80 group trips a year, a testimony to its success.
Both these travel clubs stress on the fact that they are "not travel agencies", and hence don't just take their subscribers to places but add special touches to make the holiday a personal and memorable experience.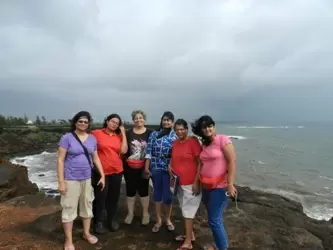 Special women-centric activities are also thrown in during the travel
Special women-centric activities are also thrown in. "We include activities that women would enjoy - like a hot stone bath in Bhutan, which is like a local spa treatment, or a handicraft workshop in Rajasthan. And since we believe that a holiday is all about letting your hair down, we explore the night life too. We take care of safety and you have the fun," explains Bose.
Similar activities form a part of the itinerary at WOW – a cooking lesson in Kerala, or a spa session in Gokarna – to make things more interesting. Senapaty says that the groups have a good mix of women of all ages and professional backgrounds. They all see group travel as a comfortable and cheaper option.
Those who have done these trips generally come away with happy memories. Prerna Vadra Kohli, who travelled to Ladakh with WOW, is eternally grateful for what she terms as an "experience of a life time".
The groups are not very big, and the clubs ensure that they have a cap of around 25 travellers so that things are easier to manage.
"The age group of women travelling with us range from 12-80," says Bose. But a self-selective process ensures that each segment settles for a trip of its choice.
"In our upcoming Antarctica trip, it will mostly be middle-aged and younger women. Older women join in, depending on the type of trip," says Bose.
Another upcoming trip for GOG is to Mongolia. In WOW's itinerary for the upcoming months are Russia, South Africa, Bulgaria, Borneo, among others. A group is travelling to Tanzania at present.
While most of the women signing up are from the metros, there is a growing interest in such trips from women living in tier 1 and 2 cities as well. What's more, a growing number of men are calling up these travel clubs to see how they can gift a trip to their wives, daughters or granddaughters.
Bose signs off with these words, "When I started out some people said this idea was stupid, and was ahead of time. They clearly underestimated Indian woman!" - Women's Feature Service


Trending Now: