Can't India lead the way in creating advertisement standards for the world

Lavanya R. Fischer and Devadatt Kam
&nbsp | &nbsp New Delhi
10-May-2013
Vol 4&nbsp|&nbspIssue 19
Every advertisement has a target audience. The question is whether there should be stricter regulations for advertising that focuses on more vulnerable sections, especially children.
Is it all right to show smart looking middle class moms, usually played by popular actresses, serving their children a meal of instant noodles or cereals fortified with small quantities of vitamins?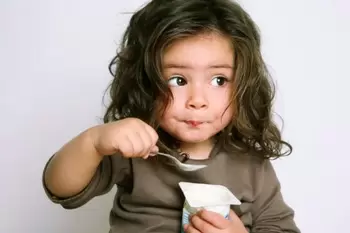 there are no effective laws regulating children's advertisements in the country (Photo: WFS)
Over the years there have been many controversies surrounding ads for children. The attempts by transnationals like Nestle to sell infant formula milk in third world in the Seventies by advertising it as being better than mother's milk, is a case in point.
In India, the sale of infant milk and formula is strictly controlled but such regulation does not extend to other products available to children belonging to a marginally older age group.
In May 2010, the member states of the World Health Organization (WHO) endorsed a new set of recommendations on the marketing of foods and non-alcoholic beverages to children.
In January 2012, a framework for implementing these recommendations was published. The framework mentions Spanish, British and American laws, amongst others, and points to how domestic legislation in these countries has ensured that advertising there conforms to certain standards and regulations.
There was no mention of India and its laws in this document. This is not surprising given that the advertising guidelines of the Indian Advertising Standards Agency are the only regulation, apart from the Cable Act, that make these standards compulsory.
In other words, there are no effective laws regulating children's advertisements in the country.
This is worrisome, especially given the fact that it is well known that children can identify and associate images with products from ages as young as three.
Although they can differentiate between commercial advertisements and television programmes relatively early, their ability to judge veracity develops only as they enter adolescence. It is, therefore, particularly unsafe to inculcate ideas in young minds that will shape their future action.
A WHO Report, 'Marketing Food to Children: Changes in the Global Regulatory Environment 2004- 2006', published in 2007, mentions that there has been intense lobbying by the private sector against proposals restricting ads of food products for children.
It adds that this sector of marketing has been growing in tandem with globalisation, with the fastest growth having been registered – no surprise – in China and India!
The study also notes the sluggishness that marks the rise in self regulation and the measurably slow progress in the development of statutory precautions and standards for advertising.
It states: "A survey carried out by the NGO, Consumers International, in India in 2001, showed that 40–50% of advertising during children's programming were for food, and that more than 50% of parents cited pester power as influencing their purchasing decisions."
The "pester power" of children constitutes an important factor in influencing family decisions and this makes them a formidable force in the sales of even those products that are not primarily meant for them. Children make up an extremely attractive section of consumers for companies because not only do they constitute a market in themselves in the present, they grow up to become loyal brand ambassadors in the future.
Consider some of the claims made by popular ads that project the idea that their products achieve nothing short of miracles in the lives of the children who consume them.
Both Horlicks (GlaxoSmithKline) and Complan (Heinz) have been criticised in India for giving the impression that they help children succeed in their examinations or make them grow faster. Although both companies state that these claims are backed by research, similar ads of the same products had been rejected by the UK Advertising Standards Agency in the UK.
The Law Commission of India has examined the issue of advertising in the context of obscenity, but even this limited study is close to three decades old. While regulatory mechanisms for broadcasting, such as the Cable Act, indirectly regulate the type of ads that appear on screens, a legal instrument to directly regulate content and information is lacking.
How this plays out in a sector like food is important to understand. Glucose products, for instance, are being advertised as having nutritional value, a claim that is in direct contradiction to international and domestic nutritional targets.
Ads suggesting that cereals and instant noodles are substitutes for traditional breakfast fare are also extremely problematic as there is no available research to back these claims. In fact, whether these products even achieve the claims made by the ads is not backed by studies that are easily or widely available.
Although the sale of junk food is not allowed in schools across India, the enforcement of this regulation is well known to be patchy. Further, the sale of such food items near schools is allowed.
A proper legislation based on the recommendations the Food Safety and Standards Authority of India defining and standardising what constitutes junk food and regulating hygiene and ensuring enforcement is awaited. The Supreme Court, in many of its observations, has been urging the drawing up of such legislation.
The question we have to ask ourselves is this: In a scenario of high malnutrition levels among children, and greater public awareness about the need to protect them from harmful influences of every kind, can India afford not to be more pro-active in regulating ads that prey on the ignorance and vulnerability of children? Further, is it not possible for India to lead the way in creating advertising standards for children that would serve as a beacon for the world to follow? - Women's Feature Service


Trending Now: