Vidarbha Jan Andolan Samiti's fight for farmers' rights

Kavita Kanan Chandra
&nbsp | &nbsp Mumbai
07-April-2011
Vol 2&nbsp|&nbspIssue 14
Chucking a high profile job with a Japanese company, Kishor Tiwari, an engineer with an MBA degree, donned the social activist's cap after he was touched by the plight of farmers in Maharashtra's Vidarbha region. Known for cotton cultivation, Vidarbha is now synonymous with farmers' suicide, what with an estimated ten thousand farmers taking their lives since June 2005.

Even after the government announced many relief packages, 117 farmers have killed themselves between January and April this year in the six suicide prone cotton growing districts of Buldana, Akola, Washim, Amravati, Yavatmal and Wardha in the Vidharbha region.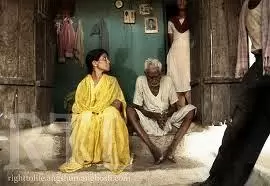 Tough fight: The farmers of Vidharbha are facing hostile conditions, but there is hope with the likes of VJAS around
Kishor calls it a 'mass genocide'. The 50-year-old activist, who launched Vidarbha Jan Andolan Samiti (VJAS) - Vidarbha Peoples' Protest Forum - does not mince words while holding the government responsible for the farmers' plight. The target beneficiaries are never asked what they want before a relief package in planned, he says.

After all, Yavatmal based Kishor has seen the struggle of farmers from close quarters. He remembers Vidarbha as a bustling cotton growing region when his grandfather migrated from Madhya Pradesh to work as a security guard in one of the fields. His father completed his post graduation and become a teacher and reporter. He was also elected to the municipal council as a member. Kishor says his father had been a great source of inspiration as he started the farmers' movement in Vidarbha in 1998.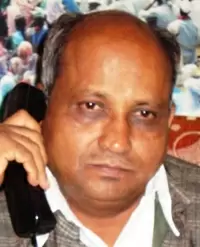 Connected: Kishor Tiwari chucked a MNC job to fight for farmers' rights
Having completed his engineering from Amravati, Kishor joined the State Electricity department in Chandrapur but later joined an MNC, armed with an MBA degree. However, Kishor quit his job as a Regional Manager in Toshbro, a Japanese Biotech company, to fight for farmers' rights when Vidarbha farmers started having a tough time.

The VJAS has been monitoring suicides by farmers and providing rehabilitation support to their families. They have taken up issues with the administration, judiciary, legislature, human rights bodies and international forums. In a region comprising more than 70 percent backward population, VJAS has been taking up issues like malnutrition among tribals, their right to food and education, and drinking water supply
In 2004 they filed a PIL regarding malnutrition deaths among the Kolam tribals in Amravati division. The court then directed the administration to provide food grains and other necessities to the dying tribals. Their demand for land rights for Yavatmal tribals was met. The VJAS is now fighting for a monthly support for farmer widows, many of whom are in their twenties and thirties.
Kishor says there is massive corruption and anomalies in implementation of special farm relief packages. He says that till 1999 farmers' suicide was not heard in Vidarbha. What triggered the suicides was the introduction of Bt Cotton in 2004. "The total cultivation cost jumped from Rs. 5000/acre to Rs. 10000/acre as against conventional cotton farming. At the same time cotton bonus (Rs. 500/quintal advance bonus normally tagged on to the minimum support price) was withdrawn by the state government and that year Bt cotton crop failed. This triggered the spate of suicides," says Kishor.
Different relief packages were announced. First came the Rs. 1075 crore Chief Minister's package in December 2005; then the Rs. 3750 crore Prime Minister's package in July 1, 2006, followed by the central loan waiver, state loan waiver etc. "From the PM package, Rs. 2800 crores was allotted to increase irrigation facilities and the rest given to banks for interest waiver. Farmers did not get anything," recalls Kishor, who has not hesitated to fight the wrong policies of the Government.

According to Kishor, even now 90 percent of Vidarbha cotton growing farmers take loan from private money lenders. "There should be a law that all farmers should be given credit by the banks," he says.
VJAS also demands separate statehood to Vidarbha arguing that Maharashtra Government has failed to administer such a large state and farmers in Vidarbha are not being protected.


Trending Now: