Bhopal gas victims see some hope as Alok Pratap Singh's fight yields fruit

Vivek Trivedi
&nbsp | &nbsp Bhopal
14-January-2011
Vol 2&nbsp|&nbspIssue 2
The catastrophic gas tragedy of Bhopal, the capital of central Indian State, Madhya Pradesh, in 1984 has left thousands of victims in the lurch as justice continues to elude them. However, the persistence of one of the earlier crusaders demanding justice, Alok Pratap Singh, has now brought some hope for the victims - 26 years after the world's worst industrial disaster.

Recently, based on Singh's petition, the Jabalpur Bench of the Madhya Pradesh High Court directed the central government to file details of the steps taken by the Task Force Committee constituted for removing toxic waste from the infamous plant. The court also directed Dow Chemical to submit the document of its merger agreement with Union Carbide, so as to examine its liability regarding the removal of toxic waste lying in the factory premises for the past 26 years.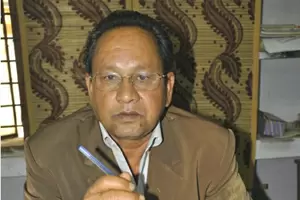 Diehard Crusader: Alok Pratap Singh's petition in court has revived pressure on the government to remove the toxic waste lying in Union Carbide plant in Bhopal for 26 years
Born in Chhatarpur district of Madhya Pradesh, Singh is the son of former State legislator Jung Bahadur Singh. Having completed his studies from Hari Singh Gour University of Sagar, Singh shifted base to Bhopal with the aim of establishing his leftist ideological organization, Socialist Unity Centre of India (SUCI) in 1977.

Later on, Singh led various peoples' movements in support of slum dwellers, students, and women. He was also instrumental in formation of a trade union in Bharat Heavy Electrical Limited (BHEL), Bhopal.

However, the most crucial moment for him came in 1984 when the gas leak from the Union Carbide plant in Bhopal killed 3,000 people on the intervening night of December 2 and 3 and left thousands of others with permanent disabilities.

"The city was in total disarray after the disaster, as the entire government system had collapsed. There were no buses plying on the roads, hospitals were flooded with victims, and the city was full of dead bodies," recounts Singh. He says at that time, Zahreeli Gas Peedit Sangharsh Morcha was formed in the city by him, noted volunteer Anil Sadgopal and advocate Vibhuti Datt.

The basic aim behind forming the Morcha was to bring justice to the survivors and converting the fight of the victims as a struggle of public rights against hazardous industries, says Singh. In no time, around 40-50 volunteer organizations with thousands of activists joined the relief work.

The Morcha says that the actual number of gas victims was around 5.21 lakh - as against the estimated figure of 43,000. It is planning to send around 5,000 memoranda to the Prime Minister seeking compensation to all the 5.21 lakh victims and demanding removal of toxic waste at Union Carbide plant as per the Supreme Court directive.

Wish to share your story?
Trending Now: