TWL — An unfolding dream

09-December-2010
Vol 0&nbsp|&nbspIssue 1
This is a significant moment in the history of Indian media. Never before has a publication, be it in the print or online media, devoted itself exclusively to covering positive news and features. Like a streak of sunlight entering a dark room, The Weekend Leader.com (TWL) takes its first step into the media world with a self-imposed mandate to do Positive Journalism.
For us in TWL, it is a momentous occasion, since this day, on the 3rd of September 2010, we have acquired a new address and a new home in the cyber world – a sprawling place which astonishingly sits comfortably even inside such a tiny device as a palm top. We all love to spend time here, exploring the cyber space, meeting friends on Facebook and Orkut, networking, dating, exchanging ideas, and simply gobbling information.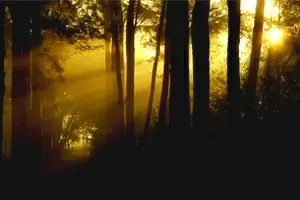 The Weekend Leader.com - the Dawn of an era
Photo by Senthil Kumaran
TWL is an unfolding dream. Sure, it took some time for this dream to unravel itself. From the realm of imagination to the world of reality –via cyber space, of course – it was a cumbersome journey indeed. If one were to describe the path figuratively, it was a hard, steep climb. The journey was a reflection of life as we encountered people of different shades; of ones who reached out and gave a helping hand and others who were mere onlookers to our struggle.


In January 2010 when I put down my papers at Tehelka – a popular weekly and a respected name in Indian media - after an eventful five years, informing my Editor Tarun Tejpal that I intended to chase my dream, he let me go with some reluctance. He wrote a sweet letter wishing me well. On January 30th, as I was taking my evening walk on the beach, I tweeted, "A long walk towards a beautiful destination. The countdown begins - now." Of course, I had TWL in mind when I tweeted this message. With TWL's launch, we are off the block. The real challenge is in the running - living up to the mandate we have set for ourselves.
Take a look at the ten categories we have in the magazine and it would give you an idea of the range of topics we propose to cover. Stories will be run under ten sections - Causes, Crusade, Culture, Dreams, Heroism, Innovation, Nature, Relationship, Resilience, and Success.
We will feature people who are working for a change in this country; stories of courage, character, and resilience, will get of pride of place here. You will meet people like 22-year-old Tanishk Shyamya, an IIM graduate, who is working with street food vendors in Ranchi and transforming their lives like nobody's business. Stories will be updated every Friday. We will soon be introducing a daily column on positivity which will be updated Monday to Thursday. The section on Citizen Reporters is to encourage budding reporters and socially conscious citizens with some writing skills to report positive news from their region.
TWL welcomes voluntary support from readers. In recent years, few media houses in other countries have opted for this model to generate revenue. There are Support Positive Journalism ads in the site, where you could make online payments in our favour. We do not want to make this a paid site, since it would defeat one of our major goals, which is to spread positive news to as many people as possible. The idea is to encourage more people to join the bandwagon of social crusaders, change agents, environmental protectors, and social entrepreneurs in this country.
Let me add in conclusion; TWL does not aspire to redefine news. We are aware that each media house has a way of looking at news and segmenting it. TWL will look at positive news. We hope to develop a new genre of journalism that would cover only positive news, as business media looks at business news or sports media looks at sports news. Wish you happy reading and see you soon.

Trending Now: