How to get seed funding for Startups?

Tushar Kansal
&nbsp | &nbsp
25-November-2021
Vol 12&nbsp|&nbspIssue 47
There are around 150 million Startups in the world today with 50 million new Startups launching every year. These are huge numbers by any standards.

But the question remains, how many Startups tend to survive the violent waves of change that have completely transformed the very nature of today's Startups?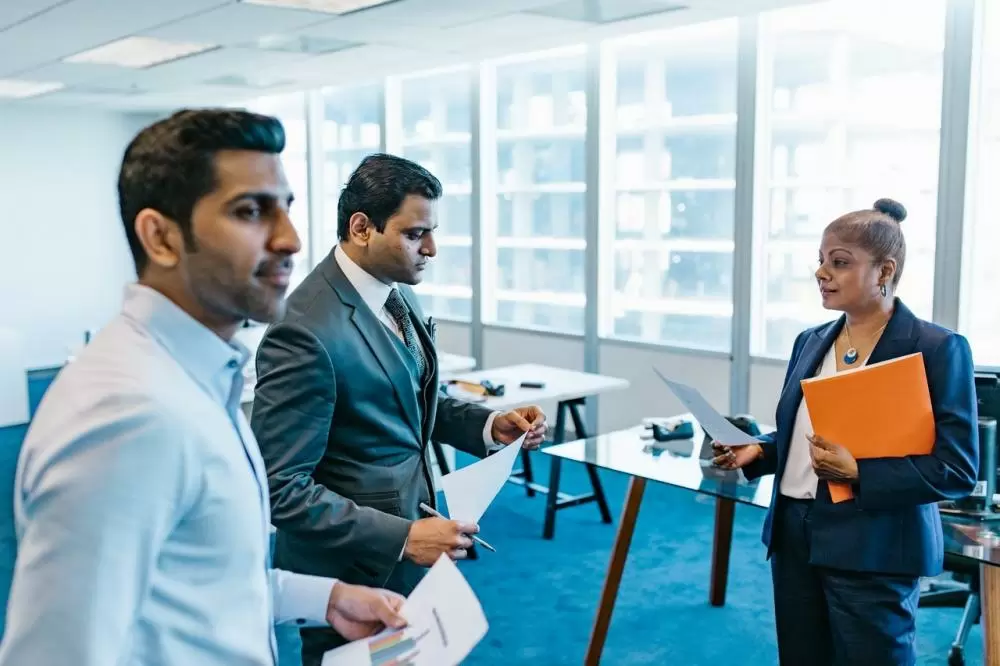 To make a good pitch for seed funding, Founders need to develop their story-telling skills (Photo for representation purpose only)
Yes, there is a huge paradigm shift. And that shift has challenged the overall functionality of Startups.
Challenges are everywhere. And businesses in general and Startups in particular too face many challenges.
Some specific problems which Startups face are:
A. Ever increasing competition
B. Unrealistic expectations
C. Hiring right candidates
D. Decision-making amongst Co-Founders
E. Cash-Flow Management
F. Cyber Security in case it is a Tech company
G. Winning trust of consumers
For a Founder looking for seed funding, it is imperative to know the sector he or she is operating in. The key is developing a thorough knowledge of the dynamics of the sector including market size, pricing, customer profile, and acquisition channels, to name a few.
The foremost skills required by the Founders are a passion about the problem they are solving and their conviction in developing a solution with a sound Business Model behind it. The Founder has to know the narrative inside-out as to what is he creating in the future and a certain amount of story-telling skills are a must in this endeavour.
A passionate Founder will talk about the problem he is solving, write about it on blogs like Medium.com and also be seen at events. All this works very well for the Seed round Fund-raise, as Investors are likely to search about him and the Startup on Google! Hence, one must have a good Google presence
Once the MVP (Minimum-Viable-Product) is established, the Investors have comfort in the fact that they can see the product. However, being pre-revenue, there is a lot of uncertainty and the more a Founder moves towards establishing a PMF (Product-Market-Fit), the better chances he will have for securing the seed capital.
It would be great to get letters of support from potential Distributors, potential Manufacturers, and other key areas which can show visibility of cash flows immediately post infusion of Capital by the Investor
We have been seeing instances where there is a FMF (Founder-Market-Fit), it not only becomes easy to get seed but the ticket size which Founders can raise, can be very high. For example, 10club raised $40 million seed capital on the back of legacy success of its Founders. Kunal Shah raised $30 million for CRED after he sold Freecharge to Snapdeal.
The best time for a Startup to raise funding is when it has already achieved PMF (Product-Market-Fit) – meaning Primary and Secondary market research has been completed, the Customer preferences have been mapped and inbuilt in Product/ Service features, types of offerings and their pricing has been finalised, the Go-to market strategy and Distributor/ Supply-chain tie-ups have been done and Strategic roadmap is in place.
With the start of early-revenue, the potential Investors are confident and can put in money for marketing and other scaling-up activities.
At this stage, the Founder can also enjoy fruits of his hardwork, in the form of good valuation.
Many times, Founders are early in the game, as in, they created something which Investors are yet to develop a fancy to; or the market is not matured enough, to accord cash flows to the product/ service. This happened with IndiaMart, after many years of which, came Udaan, and became a Unicorn. This happened on many products of Pearson Education, which had a definitive leadership in EdTech but missed out on the huge rally in EdTech space, with multiple Startups getting huge funding. But both IndiaMart and Pearson still made a name and business for themselves and rewarded their Founders nonetheless!
Tushar Kansal is Founder, Kansaltancy Ventures. He is an accomplished Venture Capitalist with expertise in fund raising & documentation

Trending Now: