"I have developed a habit of overcoming challenges"

01-April-2011
Vol 0&nbsp|&nbspIssue 1
In 1998, a 36-year-old Area Manager at Godrej Soaps decided to turn an entrepreneur with seed money of just Rs 50000, but loads of passion and fire in the belly. The man, A Padmasingh Isaac, entered masala powder business with a single product, but soon scripted a success story, thanks to his penchant for innovation and hard work. Today, Padmasingh's Aachi Group of Companies is doing a turnover of Rs 400 crore and deals with over 150 products including masalas, wheat products, pickles, ready-to-cook preparations, biscuits, and jam.

So, what makes Padmasingh, the founder chairman of Aachi Group of Companies, tick? Here's his Winning Formula.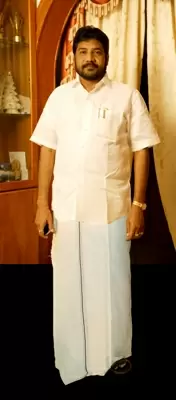 "Even if things don't work out as well as anticipated, I would never give up, but continue to remain positive and motivated."
Remain committed: I am obsessed with my work. Once I decide to take up a project, I concentrate on it 100 percent. Till the project is implemented successfully, I will not sleep in peace. The project would always remain in my thoughts, and dreams. It takes priority over my personal life. Even if things don't work out as well as anticipated, I would never give up, but continue to remain positive and motivated. If a product does not do well in the market, I try to locate the root of the problem and fix it. I leave no stone unturned to ensure quality of the product. Once I am assured the quality of the product is good, then I sort out any hitches in distribution or marketing, I have developed a habit of overcoming challenges and sitting back and enjoying the success of my efforts.

Treat people well: Many organisations do not understand the worth of people and keep losing talented and skilled workers. I look at people as assets and not as liabilities. If someone is not suited for a particular job, I will not fire the person. I believe that each person has some talent that needs to be identified and made use of. Our organisation has about 38 disabled workers. I won't claim this as our Corporate Social Responsibility, because we are just giving the specially challenged persons an opportunity to do work they are capable of doing and nothing more. There are about 250 workers in our factory who are from Jharkhand. We give them free food and accommodation. Many of them have been with me for several years now. People look for love and when you give them that they remain loyal to you.

Seek opportunities: I always look for new opportunities. My eyes and ears are always seeking them. Being in the FMCG sector, we are alert to the possibilities in the rural market, where the disposable income of people is growing. We need to innovate to create new markets. We introduced badam powder in sachets that has become a hit. It is less expensive than the bottled badam drinks available in the market. We hope to encourage the rural population to switch to ready-to-cook food items and use readymade masalas to prepare their food, so that they would spend lesser time in their kitchen and use the time saved for other productive work. We are now a regional brand with presence in about five States. We have plans to grow into an international brand and explore new markets.

With P C Vinoj Kumar


Trending Now: