Social entrepreneurship is changing the face of business in India
Madhusree Chatterjee
&nbsp | &nbsp New Delhi
04-August-2011
Vol 2&nbsp|&nbspIssue 31
The nature of entrepreneurship is changing. With a semblance of conscience, innovation and a growing desire to impact the grassroots creeping into many Indian businesses, adding a human touch to the aggressive pursuit of profit, it has given rise to a new breed called social entrepreneurs, whose business has a social objective.
One of them is Ishita Khanna, born and raised in Dehradun. From childhood, she wanted to know about environment, wildlife and animals. "My mother took my sister and me on treks and that was how my love for nature grew," she recalled. After a masters' dissertation in socio-cultural and ecological impact of tourism, Khanna went to Spiti in Himachal Pradesh.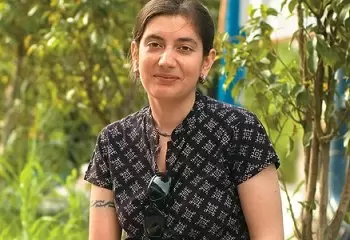 Natural profit: Ishita Khanna has a network of homestays in Spiti
Khanna now processes buckwheat berries, coordinates eco-tourism in the fragile valley through a network of homestays and nature treks with community support. Her non-profit group-cum-business Ecosphere makes a nominal profit.
"In a social enterprise, you solve an old problem in a new way and make it saleable. The solutions have to be sustainable," says Rashmi Bansal, a writer, entrepreneur and youth affairs expert.
Bansal, the author of books 'Stay Hungry' and 'Connect the Dots' said, "Not everyone can be a social entrepreneur".
"The call has to come from within you. One has to have commitment. For the first 8 to 10 years, you have to understand the situation. The motto is to dream big and start small," she said.
Bansal's new book, "I Have a Dream" (Westland Ltd) is an anthology of 20 idealists, who think and act like entrepreneurs but are committed to different causes.
Rangasutra, a grassroots crafts and textile producers' company operating with 1,060 poor artisans in Barmer, Jaisalmer and Bikaner, supplies embroidered and printed textiles to lifestyle products chain Fabindia.
"The company has a four-way shareholding," said co-owner Sumita Ghose, widow of the slain Majuli-based social activist Sanjoy Ghose. Sumita has 20 percent stake, Fabindia has 30 percent stake, co-owner Vineet Rai of Aavishkaar has 23 percent and Rangasutra has 27 percent.
"Initially the producers - the poor weavers and craftspeople - did not have money. So they would buy shares for Rs.500. But they were very enthusiastic about owning shares," Ghose said. The business touched Rs.4 crore in 2009.
"There are human beings with the right to dignity and a minimum wage," says entrepreneur and environmental activist Anita Ahuja of her motivation to start Conserve India in 1998. Conserve India works with recycled waste and ragpickers, who flock to the capital from across the world.
Ahuja has a portfolio of more than 200 types of accessories made from waste material which sell even in Europe. "What's more, every worker in Conserve gets a salary of Rs.4,000 plus perks," she said.
The company's revenues are expected to touch Rs.5 crore this year.
Social entrepreneurship forums are sprouting across the country.
Mumbai-based Sankalp Forum and Chennai-based Villgro for example draw out hundreds of entrepreneurs from the country's rural heartlands and small towns with innovative ideas to incubate business. - IANS


Trending Now: