For ten years, Janaagraha has been trying to change urban governance

Marianne de Nazareth
&nbsp | &nbsp Bangalore
22-April-2011
Vol 2&nbsp|&nbspIssue 16
Ten years after its launch, Janaagraha is trying to change the quality of life in urban areas through better governance by applying a framework of change that is based on a systems approach. The founders - Ramesh Ramanthan and his wife Swati, former IT honcho Nandan Nilekani, former test cricketer Syed Kirmani, well known cardiologist Devi Shetty and the late actor Vishnuvardhan – had stated their vision in the following words: "Here are some foolish people who believe they can transform Bangalore."

"We believe India's democratic challenges need systemic changes and not band-aid solutions. The energy for change can come from both inside government as well as outside of it and requires constructive engagement from both sides. We are responsible partners to such engagement whenever the opportunities arise," says Ramesh, explaining the core idea behind Janaagraha.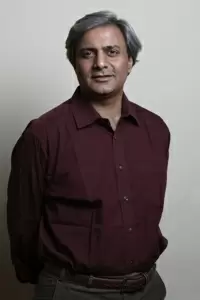 Staying focused: Ramesh dreams of creating an efficient system in India that will enable future generations to give out their best in their chosen fields
Ramesh (47) was a successful banker in the US and enjoying life to the hilt when he decided to return to India. "Both I and Swati (who is an architect) had met our financial and professional goals. We were respected in our fields of work. I was on a fast-track career, heading a $100 million business spread across Europe. Swati was working with the largest architecture and design firm in the world. We had everything: money, weekend getaways to Paris or Milan, hot careers."

But then they realised there was something missing in their lives. "The truth is that all the trappings of successful professional lives are actually traps: the pay, the bonus, the perks, the lifestyle, the health insurance, the conferences around the world," says Ramesh.

The more Ramesh and Swati thought about it, the more they realized that they were successful not just because of their own effort, but because there was an invisible "system" in place in the country they worked at that enabled this search for excellence and accomplishment. It was the same system that ensured that the streets were clean and the garbage got picked up. They began to believe that they had to return to India, and that it was the obligation of their generation to build those systems back in India. So in May 1998 they came back. Shunori their daughter, was seven, and Rishab was around two then.

"Both of us felt quite passionately about urban issues, though we knew there was a lot wrong with our villages as well," says Ramesh.

They connected with NGO's in Bangalore - amongst them Myrada, a grassroots organization working in rural development in several states and spearheading the microfinance revolution in the country, and Public Affairs Centre, a research organisation working on governance issues.

Ramesh continues to be involved with Myrada, since their work with the rural poor is close to his heart given his background in the financial sector and his passion for social causes.

Janaagraha, meanwhile, has been working in the slums of Bangalore with NGO partners (now close to 30).

When the then Chief Minister S M Krishna announced the Bangalore Agenda Task Force, (an initiative to involve citizen participation in the city's development), Ramesh wrote to Nandan, offering his services.

The BATF project took off in January 2000 and it laid the foundation for citizen participation, and the eventual beginning of Janaagraha in December 2001. But importantly, between December 1999 and June 2001, Ramesh had plunged into reforming the accounting system of the Bangalore Mahanagara Palike, (Bangalore Municipal Corporation) as part of an initiative of BATF.

Now, Ramesh holds a number of key positions including the posts of National Technical Advisor, Jawaharlal Nehru Urban Renewal Mission, Government of India, and Principal Advisor (in affairs relating to State Urban reforms), Government of Rajasthan.


Trending Now: