Free Binayak campaign intensifies with support pouring in from public intellectuals

Akash Bisht
&nbsp | &nbsp New Delhi
02-April-2011
Vol 2&nbsp|&nbspIssue 13
Civil society continues to rally behind Dr Binayak Sen, the 58-year old paediatrician, public health specialist and human rights activist, who has been confined in solitary imprisonment in a Raipur jail in Chhattisgarh on charges of waging a war against his own country
In a massive show of solidarity towards 'the good doctor', the Free Binayak Sen Campaign is organizing 'Justice on Trial', a three day culture-arts-ideas-politics creative festival in New Delhi from April 4 to April 6. Writer Arundhati Roy, actor Sharmila Tagore, and lawyer Prashant Bhushan are some of the well-known people who are participating in the event.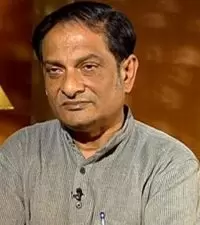 Justice denied? Activists are fighting to secure justice for Dr Binayak Sen, who is in a Raipur jail in Chhattisgarh
An open-ended attempt to reopen a critical, imaginative dialogue, and restore our democratic values in humanity, egalitarianism and justice, 'Justice on Trial' will also simultaneously reassert that resistance, dissent, struggles, aesthetics and politics can work in synthesis.

The campaign will have Indian artists, painters, photographers and sculptors reinterpreting the idea of 'searching justice' through their work in a unique exhibition at the Alliance Francaise Art Gallery. Theatre persons Mahmood Farooqui and Danish Hussain (Dastangoi), artist Inder-Salim, and youth bands like Delhi Sultanant-Ska Vengers, Them Clones, and Imphal Talkies will hold solidarity performances.

Prof Illina Sen, an academic at the Mahatma Gandhi University, Wardha, and wife of Dr Binayak, will also address the gathering April 4, along with Aruna Roy, National Advisory Council member, and Vrinda Grover, human rights lawyer. April 5 will have documentary filmmaker Anand Patwardan's film on the Emergency, 'Prisoners of Conscience', screened, along with a panel discussion with Patwardan and Sharmila Tagore. On April 6, Arundhati Roy, Prashant Bhushan, eminent economist Amit Bhaduri, and civil liberties activist Kavita Srivastava will participate in a panel discussion on 'Justice on Trial' in contemporary India.

Sanjay Kak, an independent filmmaker and member of the organising committee of 'Justice on Trial', says, "Binayak Sen doesn't belong to any political party, he belongs to the world. And, if Binayak is denied justice then there is no possibility of justice for anybody in this country."

Another key organising committee member and a senior journalist Amit Sengupta, asserts, "This good doctor has done phenomenal work in extending health care to poorest of poor people in the rural-tribal areas of Chhatisgarh. His implication is fabricated as there is no concrete evidence that suggests his allegiance with Maoists. He must be let free."

In many ways, Dr. Binayak's imprisonment highlights an indictment of the very idea of an enlightened, egalitarian and accountable democracy and its judiciary. Besides, it remains an eternal, uncanny and persistent call to our conscience.


Trending Now: