Braving social, economic and educational handicaps, a tribal fights against graft

Santosh H K Narayan
&nbsp | &nbsp Ranchi
20-December-2010
Vol 1&nbsp|&nbspIssue 16
Durga Oraon alias Durga Munda, a tribal living in a village near Ranchi, suddenly became a star in the eyes of many well-meaning people in Jharkhand who shared his desire to put behind bars all those who were siphoning-off public money.
In 2008, Durga, a small time civil contractor, filed a PIL seeking a Central Bureau of Investigation (CBI) probe into the assets of former Chief Minister of Jharkhand Madhu Koda and six of his heavyweight Ministers. His PIL led to the filing of FIRs against Koda and Ministers Enos Ekka, Harinarain Rai, Kamlesh Singh, Bandhu Tirkey and B P Sahi.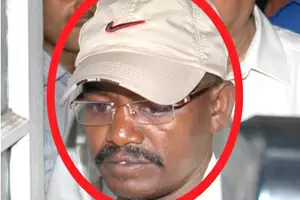 Durga, a small time civil contractor, showed extraordinary courage in pitting himself against powerful politicians by filing a PIL against them in court
The legal recourse taken by the crusader invoked further probe by the Enforcement Directorate and the IT Department into alleged illegal investments and hawala transactions against Koda and others. On 9 October, 2009, the ED filed an FIR against the exposed people's representatives allegedly involved in siphoning off Rs 2,500 crore of public money.

But what makes the 43-year-old Durga stand out as a crusader is that he hails from one of the most underprivileged sections of society. He lacks exposure to modern educational system – he has passed his eighth standard – like any other villager of Edalhatu, situated in the periphery of Ranchi.

"He was not like the others and would always remain worried about the state of affairs in Jharkhand. He contacted me with cuttings of newspapers carrying large number of stories on corruption in the government," says Durga's lawyer and companion Rajeev Kumar, who drafted the PIL listing corruption charges against Koda and his aides.

As the fight was between a David and a Goliath, protection of the whistleblower was very important. "We decided to file the petition without bringing Durga out in open. Though they wanted Durga to be produced before the court, the court ordered a CBI probe against the accused," says Rajeev.

Durga's righteous ire was not just against Koda's 'lootraj' - as it was popularly known in Jharkhand. He has been raising his voice against suppression of tribals, dysfunctional officials and suggesting measures to eradicate deprivation, exploitation and poverty of his fellow residents.

Durga, who was known as the 'mystery petitioner' in the Koda case, was presented before the court in September this year after nearly two years of filing the PIL, following a court direction seeking physical presence of the petitioner.
As expected Durga's lonely battle against powerful opponents has taken a toll on his personal finances. His contract business has collapsed since he has been forced to move around with gunmen provided by the government wherever he goes. Four gunmen provide him security 24 hours. "My income has dwindled and expenses have grown. Every time I go out I need to take the gunmen with me and we need to hire a car for that. It is turning out a huge problem for me but I am not depressed," he says.


Trending Now: