Goa govt sets up panels to identify private forest areas
27-October-2012
Vol 3&nbsp|&nbspIssue 43
Even as the Bharatiya Janata Party-led Goa government has drawn criticism for proposing an "environmentally unfriendly" buffer zone, the state has set up two committees to identify private forest areas in Goa.

Environmental activists have been seeking a buffer zone of three km around wildlife sanctuaries in the state, where "development" activities would be disallowed. The government has proposed a buffer zone of just one km. Under the state's forest laws at present, there is no provision for such a zone.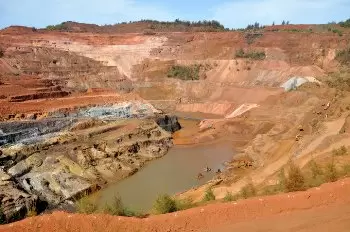 Goa govt's refusal to create 3-km buffer zone around wildlife sanctuaries provides respite to over 40 mining companies
The two committees were set up Friday for the state's two districts, north Goa and south Goa, on the directions of the Bombay High Court.

The committees have been tasked with identifying existing private forests, where illegal mining has been prevalent. Losses from illegal mining in the state were pegged at Rs.35,000 by a judicial commission.

"The committees shall identify the balance areas of private forests in North Goa Forest Division and South Goa Forest Division respectively," a government spokesperson said, adding that both committees were headed by retired forest department officials and comprised revenue officials and environmentalists.

Chief minister Manohar Parrikar has been under fire for proposing a buffer zone of up to one km around wildlife sanctuaries, that provided respite to over 40 mining companies which operate in the one km to three km range of these sanctuaries. – IANS
Also Read
Wish to share your story?
Trending Now: