Kerala's one-man army fighting for the common man

03-August-2012
Vol 3&nbsp|&nbspIssue 31
A middle aged man, dressed in the rags of a beggar, stands barefoot in the heart of Thiruvananthapuram in front of the state secretariat. All alone, he stages a one-act play underlining the steep rise in petrol prices which is greeted by thunderous applause from onlookers.

Meet Babil Perunna – a one-man army who has represented more than a hundred social issues in his own novel way – staging one-act street plays throughout the city.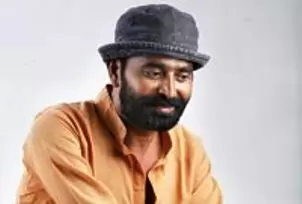 Babil has become a media darling (Photo: The Sunday Indian)
Son of a freedom fighter, social consciousness was in Babil's blood. When he was in class four, Babil dressed up as a beggar to draw the attention of teachers and fellow students.

Later, he went on to form a group with his friends to stage plays and mimicry shows. Soon, he became part of most major drama groups in the state.

Now 48, Babil still does professional stage acting to earn his bread. But, he uses his own time for creating awareness on burning social issues. Babil uses one act plays as his own unique form of protest.

"I am on the street to express my solidarity with the people of my state. I get satisfaction from the attention I draw on social issues. I will be here as long as my health allows me to perform," Babil said.

Babil has covered a host of issues and performed more than 100 plays in over 6,000 locations around Kerala. From rising commodity prices, premium pricing of life-saving medicines and corruption, to drugs abuse, terrorism, dowry, pollution and human rights, he has covered them all.
Of course, Babil has had to pay the price of his rebellion. There have been times when he has hurt himself in the course of his plays. Even his audience has not always been sympathetic.

Once he was performing against the slow pace of the administration, dressed up like a tortoise. A man hit him hard. His four missing teeth bear silent testimony to the incident. His personal life has also gone for a toss. A divorcee, he lives in an old home in his native Changanachery in Kottayam district of Kerala.

But the good news is that his crusade seems to be making its mark. For a state fed up with protests and demonstrations, Kerala has taken rather kindly to Babil.

"Whenever he performs in front of the state secretariat, it receives the complete attention of the media. Babil's way is the true expression of a committed social activist," says P Sarathchandra Kumar, who has been an admirer of Babil's plays.

Of late, Babil has been eyeing a more permanent way of expressing views. He recently launched a local newspaper Babil Times. His idea is to run the publication without compromising on his vision and ideas.

By arrangement with The Sunday Indian

Trending Now: